The world cement industry will undergo changes that will ultimately result in reduced energy consumption, reduced clinker use, reduced carbon dioxide emissions and the use of automation systems and information technology
Marketing in Middle East Cement and Construction Materials Market
If you want to trade in the Middle East Cement and Construction Materials Market, please join in Anbar Asia. Your order will be shown here, so the traders of Middle East contact you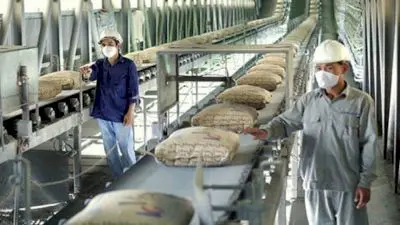 In addition to these issues, the world Cement industry will undergo changes that will ultimately result in reduced energy consumption, reduced clinker use, reduced carbon dioxide emissions and the use of automation systems and information technology, which are as follows:
Increasing the efficiency and crushing level of roller mills used in the cement industry. Changes in the design and technology of preheaters, pre-calciners, and the use of heat recovery technologies that reduce energy consumption in the clinker production process.
Changes in the design of the separator, cyclone, fan and burner which will eventually lead to the control of exhaust gases.
Increasing the role of digital technologies in controlling and troubleshooting of production lines, data analysis and monitoring (Big Data).
Due to the "digitalization" of the production process, cyber security will become one of the requirements of manufacturing plants.
Automated systems will replace manpower, and the rate of direct employment of workers stationed in production units will decrease.
Information engineers along with mechanical, chemical and electrical engineers will play a more significant role in the production of high-tech cement and clinker.