The most important economic use of nitrogen is to make ammonia through the Haber process
Marketing in Middle East Nitrogen and Chemicals Market
If you want to trade in the Middle East Nitrogen and Chemicals Market, please join in Anbar Asia. Your order will be shown here, so the traders of Middle East contact you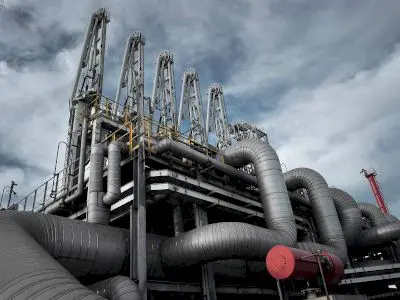 The most important economic use of Nitrogen is to make Ammonia through the Haber process. Ammonia is commonly used to make fertilizers, reinforcing materials, and nitric acid.
Nitrogen is also used as an inert filler in large tanks for storing explosive liquids, in the manufacture of electronic components such as transistors, diodes, and integrated circuits, as well as in the manufacture of stainless metals.
Nitrogen is also used as a refrigerant to both freeze and transport food, to preserve corpses and germ cells (sperm and eggs) and sex glands (testicles and ovaries), and in biology for the sustainable storage of biological specimens.
Nitric acid salt contains important compounds such as potassium nitrate and sodium and ammonium nitrate; The former is used to produce gunpowder and the latter to produce fertilizer. Nitrated compounds such as nitroglycerin and trinitrotoluene are usually explosive.
Nitric acid is used as an oxidizing agent in rocket fuel. Hydrazine and its derivatives are also used in rocket fuel. Nitrogen is often used as a liquid (usually LN2) in cryogens. Liquid nitrogen is obtained by distilling air. At atmospheric pressure, nitrogen is liquefied at -195.8 ° C (-320.4 ° F).
Nitrogen is the main food for plants. It is an essential component of protein (for making amino acids, catalyzing chemical reactions and transporting electrons) and chlorophyll (enabling photosynthesis) and is involved in many parts of plants.
Nitrogen plays an important role in various physiological processes. Induces dark green color and increases the growth of leaves, stems and other parts of the plant and its development. In addition, it stimulates root growth, improves fruit quality, increases protein content, and also promotes the absorption and use of other nutrients such as potassium and phosphorus.
Nitrogen deficiency reduces growth, chlorosis (changing green color to yellow ) causes red and pink spots on the leaves. Its high use causes dark green color, negative effect on plant growth and fruit production with the lowest quality and quantity.

Nitrogen is abundantly occurring element accounting for almost 78% of the atmosphere. It is a fact that nitrogen is the largest industrially consumed gas. Nitrogen production plants are used for generating nitrogen for industrial and medical applications. And, nitrogen gas plants are manufactured and fabricated employing the latest cryogenic technology. Nitrogen has numerous medical applications especially in liquid form providing temperatures as low as -196° C. Nitrogen plant is used for generating 99. 99% high purity nitrogen for use in hospitals and industries. Subsequently, the process air is directed into the high pressure distillation column where nitrogen is separated from oxygen and other gases. Next, the air enters a high pressure distillation column where it is physically separated into a vaporous form of nitrogen at the top of the column. Click on Send Enquiry Button and Get the Commercial Offer for Oxygen Nitrogen Plants.