One of the most common items that travelers bring from Turkey will be souvenirs or gifts
Marketing in Turkey Market
If you want to trade in the Turkey Market, please join in Anbar Asia. Your order will be shown here, so the traders of Turkey contact you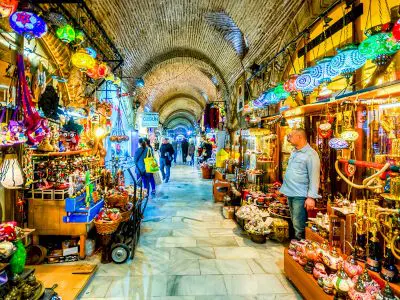 The rules of entry and exit to Turkey are completely different, especially in terms of customs. Here we want to acquaint you with the rules that you will struggle with to get any goods out of Turkey. If you follow these things, you can bring your desired products to your country without any legal problems and for free.
One of the most common items that travelers bring to Iran from Turkey will be souvenirs or gifts. When customs officials ask passengers about the items they have purchased, the passengers claim that they bought them as souvenirs and gifts. In order for travelers not to have problems in such matters, special rules are set for bringing gifts and souvenirs, and based on that, the amount of gifts and souvenirs is determined.
According to the rules, the value of gifts and all souvenirs you buy should not exceed five thousand liras. If the gifts you have prepared are worth more than this amount, they are considered as part of the export and special rules have been set for them, all of which must be applied.
But if you plan to buy a product worth more than five thousand liras and take it with you as a souvenir or personal purchase, there is no prohibition to do so. But you have to follow the rules that have been set for taxes and various financial issues of expensive goods. These rules change based on the amount of gifts purchased.
Therefore, you must have an official invoice of the goods you have purchased with you so that the customs officials can make a decision based on the price of the goods or goods you have purchased. Just remember not to try to fool the customs officials at all. This will make you suspicious and cause you major problems.