Ataturk International Airport is the 11th busiest airport in the world and many Turkish airports are in very good condition and the number of passengers is very high
Marketing in Turkey Market
If you want to trade in the Turkey Market, please join in Anbar Asia. Your order will be shown here, so the traders of Turkey contact you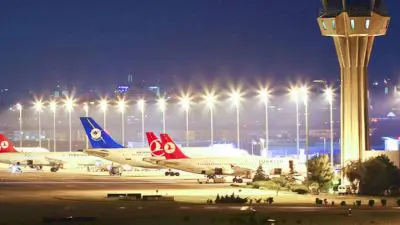 Transportation
In 2013, there were 98 airports in Turkey handling passengers, 22 of which were international airports. Ataturk International Airport is the 11th busiest airport in the world on a multi-year average. Many Turkish airports are in very good condition and the number of passengers is very high. The government is also working to make the most of the sector's economic potential and is planning to build more modern and larger airports. Istanbul's new airport was inaugurated with the plan to become the world's largest airport, and Turkish airlines have gained worldwide fame by beating out their regional rivals, such as Iran Air from Iran. Turkish Airlines currently has a fleet of 349 and can travel to 126 countries.
The Turkish Railways has started modernizing and modernizing its equipment and lines several decades ago, and now, the Turkish Railways uses high-speed lines.
According to Turkish customs law, which goods are subject to duties?
Apart from the issue of exports and imports, usually a series of goods subject to customs duties, along with travelers entering or leaving Turkey. The valuation of this product is usually the price standard equal to one thousand five hundred euros. For goods over one thousand and five hundred euros, usually a duty equal to ten percent with the calculation and deduction of the exemption of three hundred euros, and for goods below one thousand five hundred euros, duties equal to ten percent but without the calculation of the exemption of three hundred euros. These goods will be subject to such duties following the following conditions.
Goods that are shipped to give as a gift to someone.
Goods that are shipped with one person or goods that are sent by mail.
Goods that come and go for family or completely personal travelers.
Non-commercial goods and goods that a person does not need to pay to buy.
Customs rules for the entry and exit of currency from Turkey
For exporting foreign currency from Turkey, it is necessary that this process be legally registered.
For jewelry, precious jewelry and Gemstones worth 1,500 euros or less can be exported from Turkey, but for jewelry worth more than 1,500 euros, legal registration is required. Of course, this is in a situation where there is no business purpose.
Withdrawing more than $ 5,000 in Turkish currency will be limited.
Foreign currencies can eventually be exported up to $ 5,000, and only individuals over $ 5,000 can be removed from Turkey to prove that they have received the currency from a reputable bank.
These people should also fall into one of the three categories we describe:
People living in Turkey
People who are Turkish citizens themselves but have economic activities outside of Turkey
People who are considered foreign nationals. Of course, foreign nationals living in Turkey.