Turkey's exports in 2018 in the competition compared to a year ago had a growth of 10.22 percent
Marketing in Turkey Market
If you want to trade in the Turkey Market, please join in Anbar Asia. Your order will be shown here, so the traders of Turkey contact you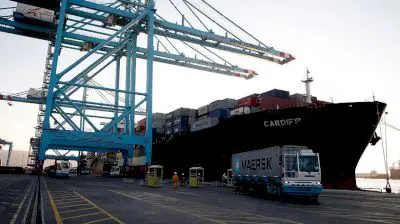 Turkish export growth
Turkey has seen high economic growth in recent years, followed by sustainable development. Turkey's exports in 2018 in the competition compared to a year ago had a growth of 10.22 percent, that is, looking at the statistics, we can see that the export figure in that year increased from $ 142.5 billion to $ 156 billion. Is. According to the World Bank, Turkey was able to become the second-largest exporter in the world in 2018.
Turkish exports have not been a single product, but have been able to diversify their exports. Turkish exports to Afghanistan are very different from Turkish exports to Germany.
The automotive industry of Turkey
One of the most important sectors of Turkey's exports is its car industry. It can be seen that this sector has been able to rank as an export for the last 12 years. Of course, keep in mind that many of the world's most important car brands have factories in this country, such as Toyota, Benz, Renault, Ford, and so on.
Clothing Industry of Turkey
The Turkish clothing industry is one of the most important and popular industries in the country. Its clothing and apparel industry has been able to make significant investments. Turkish clothes are very popular in the world. This sector has been able to rank 8th in the world in clothing and apparel exports since 2014 with a share of 3.4 percent.
Of course, keep in mind that this country has been able to rank 4th in the export of clothing to the European Union and the United Kingdom, after China, Bangladesh, and Germany. For example, it can be seen that this country was able to export $ 12.5 billion in this sector in 2017. Brands such as LC Waikiki, Coton, and so on have been able to open many branches in the world. The bulk of exports to Iran include exports to Russia in Turkish clothing.
Home Appliances of Turkey
One of the most important sectors in which both the government and the private sector have been able to do well in investing in Turkey is home appliances. In 2017, the country was able to reach 25 million and 700 thousand exports. This means a growth of 7.3 percent, which in 2017 increased to 6 percent. One of the most important customers of Turkish home appliances is European countries, which has been able to attract 7%.
The most important of these customers are England, Germany, France, Italy, Spain, respectively. Of course, exports to Qatar in the field of home appliances have also increased in recent years. The most important and famous Turkish brands can be considered home appliances: Archlik, Westel, Beko, Demir, Profilo, Indosite, Ariston, and so on.
Turkish agricultural products
Turkey is a country with favorable climatic conditions. Fertile soils, seasonal rains, and conditions, as well as government planning and support, cause evil to quadruple from 2002 to 2016. That is, according to statistics and figures for the two years of 2002, the amount of 3.7 billion reached 16.2 billion dollars in 2016. For over 20 years, Turkey has been the number one exporter of agricultural products in the European Union.
This means that Turkey has been able to have a total of $ 58 billion in export surplus in this sector during these years. In the meantime, the Turkish Agricultural Bank has been able to provide excellent support to farmers.