Turkey exports the most to EU countries and the use of Turkish products is very common among the countries of the world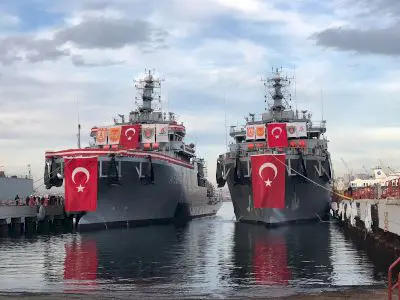 It is safe to say that Turkey exports the most to EU countries. Of course, the use of Turkish products is very common among the countries of the world. Of course, keep in mind that in the whole of the European Union, and especially in countries like Germany, Turks are a very important element of the population of that society. That is, it can be clearly stated that Europe is inconceivable without the Turks. But the first ranks can be considered based on statistics from the following countries:
1. Germany
Germany not only has the largest percentage of imports from Turkey but also in terms of demographics, 3.5 million Turks live in Germany. These people play an important economic, political, and social role in Europe and Germany. In terms of exports from Turkey in 2011, which amounted to 13 billion dollars, in 2017 increased to 1.15 billion dollars. Which is expected to reach over $ 18 billion a year this year. Keep in mind that the German demographic context has certainly had a significant impact in this regard.
2. England
One of the largest products in the top of Turkish exports to the UK is automobiles. Of course, exports to the UK do not only include cars, but also home appliances, furniture, textiles, and clothing. Consider that Turkey could export up to $ 11 billion this year.
3. the United Arab Emirates
Among the Arab countries, the United arab emirates ranks first in imports from Turkey. This amount was announced in 2017 amounting to $ 2.9 billion. This year, however, the figure has reached more than $ 11 billion.
4. Iraq
Among Turkey's neighbors, Iraq leads in exports. It can be seen that the figure was over 10 billion dollars.
5. United States of America
The United States is also on the list of countries that import a variety of products from Turkey every year. In the list of Turkish exports to the United States, machine parts, cement, Copper and plastics have the highest percentage, so that the value of exports to Germany reaches 10 billion dollars a year.
6. Italy
Italy is one of the countries that imports over $ 10 billion annually from Turkey. Of course, most of Turkey's exports to Italy are automotive and textile products.
7. France
Exports to France included car parts, plastics, and Chemicals worth more than $ 8 billion a year.