Road transport is the backbone of Pakistan's transport system
Marketing in Pakistan Market
If you want to trade in the Pakistan Market, please join in Anbar Asia. Your order will be shown here, so the traders of Pakistan contact you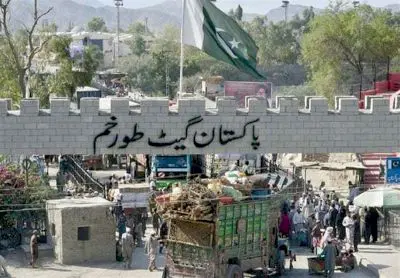 The 9,574 km long National Highway and Motorway network - which is 3.65 percent of the total road network - carries 80 percent of Pakistan's total traffic.
Ports & Shipping
Karachi Port Trust (KPT): The steady and continuous progress made by KPT has helped boost the national economy over the years with international trade ever-increasing in a globalized world. The KPT had an annual cargo handling size of 30.8 million tons during 2006-07, showing a slight decrease of 4.4 percent over last year's record cargo handling of 32.3 million tons. However, there has been a rise in activity during the first seven months of the current fiscal year, showing remarkable increase in all types of cargo handling including bulk, Break bulk and containers. Figures show that during the first seven months of the current fiscal year, already 20.5 million tonnes of cargo has been handled.
Port Qasim: Port Qasim is the first industrial and commercial port of Pakistan operating under landlord concept. Today it caters for around 40% of shipping requirements of the national economy. During the last financial year 2006-07, PQA handled a record volume of 24.3 million tonnes cargo showing an impressive growth of around 13% over corresponding period. However, from July to March of the current financial year, 2007-08, PQA handled 19.76 million tonnes of cargo depicting a growth rate of 10% over the same period last year. Cargo volume also surpassed the budget targets by 3% during the same period under review.
Gwadar Port: Gwadar, a district of Balochistan enjoys a strategic position on the coastline with immense trade potential for not only Pakistan, but also for the region in general. The purpose of developing a port at Gwadar is to stimulate economic growth in the western and northern parts of Pakistan, utilizing the available coastline resources of the country and also providing and outlet for land-locked Central Asian Countries and Afghanistan through transit trade and offering trans-shipment facilities. With a fully equipped and well-functioning port at Gwadar, Pakistan will be able to promote trade and transport with Gulf States, China, Europe, Africa and Central Asian Countries; unlock the development potential of hinterland; divert the influx of human resources from upcountry to Gwadar instead of Karachi; provide a socioeconomic uplift of Gwadar, the province of Balochistan and the country in general; establish shipping related industries; reduce the congestion and dependency on existing ports; and serve as a regional hub for major trade and commercial activities.
Pakistan International Airlines (PIA)
The year 2007 turned out to be an exceptionally difficult year for PIA. The Airline experienced a series of financial, operational and marketing problems during the past year that severely hampered its performance. In the early part of the year, an operating restriction was placed on PIA flights by the European Union. Apart from providing a negative image for the Corporation, this translated to a loss in market share as well as growth in business which made the situation exceptionally difficult. An unprecedented increase in oil prices adversely impacted PIA's bottom line and neutralized recovery efforts. Attempts were made to contain the impact of a rising fuel bill by reducing the utilization of older and fuel inefficient planes. The airline was also mired by increases in pay to certain categories of personnel and a depreciation of the Rupee against the Dollar.
Pakistan Railways
An efficient transportation system plays a vital role in the economic development of a country. The government vision for economic growth and poverty reduction requires massive investment and development of infrastructure for sustainable economic growth. Pakistan Railways has a definite edge over roads for long haul and mass scale traffic movement both for passengers and freight in addition to providing a safe, economical, and environment friendly mode of transport. Throughout world history, rail traffic has played an important part in the development and economic prosperity of nations. Railways are a valuable source of employment while generating large Transport and Communications 229 amounts of revenue to the benefit of the economy.