Conditions and process of local and foreign investment are described the Iraqi parliament and Iraqi Investment Law
Marketing in Iraq Market
If you want to trade in the Iraq Market, please join in Anbar Asia. Your order will be shown here, so the traders of Iraq contact you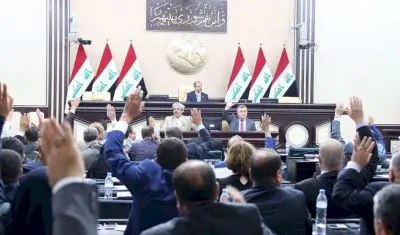 The Iraqi Investment Law was approved by the Iraqi parliament at its October 10, 2006 session, which was published in the official media after the president approved it. The conditions and process of local and foreign investment are described in this law. The purpose of this law includes the following:
Encourage investment and transfer of new technology for economic development and diversified production
Encourage the Iraqi private sector and foreign investors to invest in Iraq
Finding a job and creating employment
Protecting the rights and property of investors
Expanding the export of goods and increasing the volume of Iraq's foreign trade
About housing and construction projects, the Iraqi and foreign investors have the right to maintain the project lands only for the construction of housing units equal to the tariff determined with the approval of the Council of Ministers.
Benefits and incentives for foreign investors include:
Ensuring national and foreign-invested projects by Iraqi insurance companies or foreign insurance companies
Possibility of investing and participating in the stock exchange sector
Lease of land required for projects can be renewed for a period not exceeding 50 years.
Opening a bank account in Iraqi dinars, foreign currency, or both in Iraqi banks or banks outside Iraq
Provide residence permits and other facilities to investors who have entered Iraq and intend to live in this country.
Declaring invested projects inadmissible
The possibility of transferring the salaries and benefits of non-Iraqi workers abroad
Exemption from payment of various duties and taxes for 10 years from the date of commencement of projects, which can be extended.
Also, the equipment and assets required for the development and updating of companies will be exempt from taxes and duties.
Liabilities of depositors
Obligations of foreign investors include the following:
Announce the exact start time of the project
Proper presentation of company account books to an authorized lawyer for auditing
Provide design studies and research and technical and economic feasibility studies related to the project
Record and maintain information on imported raw materials, environmental protection, and quality control system requirements
Comply with Iraqi law and act according to plans and procedures developed for investors.
Areas of investment
The Iraqi Investment Law authorizes Iraqis and foreigners to invest in all areas except the following:
Investment in oil and gas extraction and production fields
Investing in banking and insurance companies
Investing in land acquisition (except for housing projects); These lands can only be owned by Iraqi nationals, and foreign nationals can only use these lands for 50 years (this period can be extended).