Iraq's most important export is oil. Countries such as China and India have the highest oil purchases from this country
Marketing in Iraq Market
If you want to trade in the Iraq Market, please join in Anbar Asia. Your order will be shown here, so the traders of Iraq contact you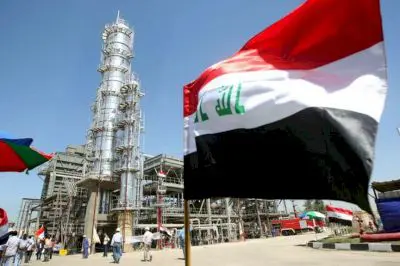 To export to Iraq, you need to be well acquainted with the amount and manner of its trade with different countries of the world. Among the various countries in the world that trade with Iraq, the names of some countries such as China, India, and Turkey are more common.
The important point in this regard is related to Iraq's trade with Iran, about which there is fewer data in global statistics. The reason for this can be seen in the informal trade between the two countries, as well as some issues related to sanctions. However, Iran and Iraq are certainly two very important trading partners.
Which countries have the most Iraqi exports?
Iraq's most important export is oil. Countries such as China and India have the highest oil purchases from this country.
Official data from international organizations show that in 2018, the highest number of Iraqi exports to China (26.25%), India (36.24%), South Korea (8.8%), USA (7.98%), Italy (5.89%), Singapore (4.35%) and some other countries.
About exports to Iraq which countries are the most important destinations for Iraqi exports?
Which countries are the most imports to Iraq?
In the discussion of exports to Iraq, Iranian businessmen and traders must know more about their competitors in the Iraqi market.
Currently, according to global data, Iraq has the highest imports from various countries, including China (28.64%), Turkey (24.27%), India (6%), South Korea (5.88%), and the United States (4 percent), Germany (3 percent), Saudi Arabia, Brazil, and Italy (2 percent).