Iran is the world's fourth-largest oil producer, with 9.4 percent of the, and the world's first-largest gas reserves with 18 percent of the world's proven gas reserves
Marketing in Iran Market
If you want to trade in the Iran Market, please join in Anbar Asia. Your order will be shown here, so the traders of Iran contact you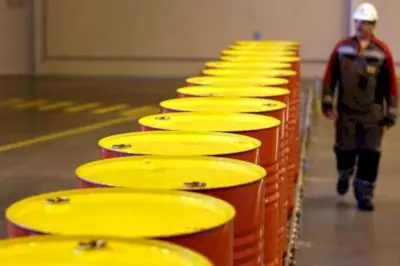 Iran's important mines are oil and gas. Iran is the world's fourth-largest oil producer, with 9.4 percent of the world's proven 157 billion barrels of proven oil reserves, and the world's first-largest gas reserves with 18 percent of the world's proven gas reserves, or 33 percent. It has 6 trillion cubic meters, but in total oil and gas reserves, Iran with 379 billion barrels of crude oil equivalent, ranks first in this field. The most important oil areas of Masjed Soleiman Haftgol are Gachsaran Agha Jari and Shahabad (west). Qom oil is also being extracted.
Other important mines of the country are coal mines, metal ores: gold, manganese, chromite, copper, lead, zinc, nickel, cobalt, silver, and iron, chemical minerals: salt, decorative stones, sand.
In 1978, the most important and several metal mines in Iran were as follows: lead and zinc, copper, chromite, red soil, and iron ore. Also in the same year, important non-metallic mines and a number that have been exploited are coal, marble, travertine, kaolin, silica turquoise, mineral pumice bentonite, barite, dolomite, refractory, alum, talc, feldspar, gypsum, bicarbonate.
Plant products
Iranian vegetable products are wheat, barley, rice, corn, chickpeas, beans, mung bean, lentils, tobacco, cotton, hemp, sugarcane, and all fruit trees. Fishing, pearl fishing, wildlife, and poultry farming, silkworm, and bee farming, and mushroom farming are also common.
Iranian Industries
The main industries of the country are: oil, gas, petrochemical, steel, textile, chemical, food, automobile, electrical and electronic industries, as well as important handicrafts, household and traditional industries of the country are: carpets and rugs, kilims and pillows, carving, inlaying, and pottery.