There are air ‎routes between most of the world's major countries and Iran's top cities
Marketing in Iran Market
If you want to trade in the Iran Market, please join in Anbar Asia. Your order will be shown here, so the traders of Iran contact you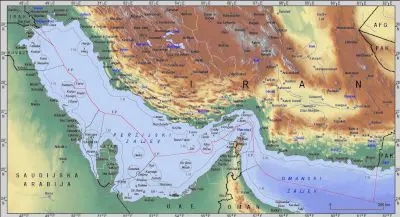 Roads and vehicles are also important. Railway all over Iran from the Persian Gulf‎ to the ‎Caspian Sea (see also Mazandaran Railway) Tehran Railway to Mashhad Railway Tehran to ‎Tabriz Tehran to Kashan, Bandar Abbas Railway to Tehran and Bandar Abbas to Sarakhs ‎Railway which is in operation and Other roads under construction. Highways connect all cities. ‎Shipping routes are in the Caspian Sea, the Sea of Oman, and the Persian Gulf‎. There are air ‎routes between most of the world's major countries and Iran's top cities.‎
Transport of goods by air traffic
Container transport of goods (LCL and FCL)
Air transport
Beocontrol offers the best solutions for air transport – quickly, safely and conveniently. Whether it's a charter shipment or a shipment on a regular line, we have the right offer for you. Our team follows the shipment 24/7 and will give you feedback on arrival, as well as the current status of the shipment.
The Beocontrol transport services company organizes the door-to-door principle, "from port to port" and "from airport to airport". Our company will take your goods at the agreed address and arrange rail or road transport to the nearest airport or port. Our team or our associates will organize the goods loading, as well as its landing at the destination, from where it will be delivered to the recipient's address.
Container Container Transportation (LCL)
Aggregate Container Transportation (LCL) allows for a convenient and reliable transport of smaller quantities of goods in long distances. When the shipment requires only part of the container space, when it is important to the client that the transportation costs are low, and the transit delivery time is less important, the optimal solution is – overseas aggregate container transport (LCL).
Transport of full containers (FCL)
Transport of full containers (FCL) includes a range of activities: from contracting the lease of space on a container ship with a broker and coordinating the delivery of empty containers to the place of loading, through the organization of the filling of the bill, the organization of the export customs clearance and the transfer of the filled container to the shipping agent at the container terminal in the port of delivery , to monitoring the movement of the ship all the way to the port of disembarkation and organization of goods unloading – overseas transport of full containers (FCL) is our specialty.