Oil and natural gas are Iran's most important exports, and imports are: non-electrical machinery (17 percent of total imports), iron and steel (14 percent), chemicals and related products

Notice: Undefined variable: listTitle1 in /home/anbarasi/domains/anbar.asia/anbar/inc/html/desktop/orderform.php on line 14


Notice: Undefined variable: listHeader in /home/anbarasi/domains/anbar.asia/anbar/inc/html/desktop/orderform.php on line 17

Email
Phone
Country
Reg. date
s...6@...com
+90...764
Turkey
2023-01-22
o...r@...com
+96...223
Yemen
2023-02-06
m...y@...com
009...063
Yemen
2022-11-19
t...8@...com
009...309
United Arab Emirates
2022-12-09
t...y@...com
+96...092
Yemen
2022-11-17
m...h@...com
733...796
Yemen
2022-05-04
t...r@...com
010...125
Egypt
2023-01-19
a...y@...com
002...023
Egypt
2023-01-19
a...1@...com
009...800
United Arab Emirates
2022-11-08
H...e@...com
009...022
Yemen
2023-02-04
a...a@...com
009...150
Yemen
2023-02-03
m...5@...com
009...225
United Arab Emirates
2022-11-03
h...2@...com
009...228
Iraq
2022-05-24
x...3@...com
009...818
Yemen
2022-04-08
S...9@...coM
565...201
Saudi Arabia
2023-01-12
h...7@...com
002...333
Egypt
2023-02-01
a...2@...com
733...010
Yemen
2023-01-12
k...1@...com
098...906
United Arab Emirates
2022-12-06
p...i@...com
+90...431
Turkey
2023-01-09
z...s@...com
+96...129
Yemen
2022-05-17
f...c@...com
009...233
Lebanon
2022-09-19
r...5@...com
774...993
Yemen
2022-06-03
M...i@...com
009...083
Turkey
2023-01-13
g...6@...com
009...733
Turkey
2022-11-24
g...y@...com
772...932
Yemen
2022-05-24
...
...
...
...
...
...
...
...
Only site users can see contact details
Please sign up to see complete contacts information
Marketing in Iran Market
If you want to trade in the Iran Market, please join in Anbar Asia. Your order will be shown here, so the traders of Iran contact you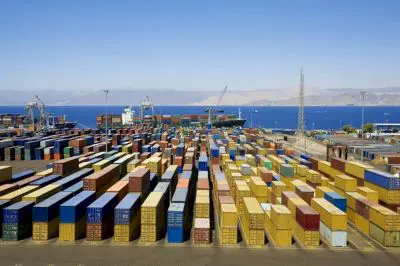 Referring to the products exported from the border with Turkey, the Director General of Bazargan Customs said: ‌ In the first seven months of this year, more than $ 2 billion worth of goods have been exported from Bazargan.
According to Eqtesadonline, quoting Fars, Mojtaba Bazgir, referring to the performance statistics of Bazargan Customs in the first 7 months of 1999, said: "During this period, there were over 135 million dollars of definite exports, which weighed 53,000 tons. Compared to the same period last year, in terms of weight, it has decreased by 43% and in terms of value, it has decreased by 57%.
The Director General of Bazargan Customs clarified about the export of other customs from Bazargan: 1 billion and 939 million dollars' worth of exports were made, which weighed 366 thousand and 556 tons, and he also stated about the import: 203 million dollars during this period The dollar of goods has entered the country, which shows a decrease of 49% in weight and 46% in value compared to the same period of the previous year.
Referring to the customs procedures in Bazargan, Bazgir addressed foreign, domestic and carnet transit and reminded: each of these sectors has an origin and a destination. In total, the value of foreign transit was $ 925 million, and we had $ 62 million to domestic customs for the transit of goods.
The Director General of Bazargan Customs said that the main reason for the decline in transit, exports and imports was the prevalence of the corona in the world and the economic situation, adding: "In seven months, a total of 78,120 trucks, trailers, buses and passengers were registered." An average of 360 trucks and trailers pass through Bazargan customs daily.
Bazgir also stated about Bazargan customs revenues: Due to the decrease in exports, imports and transit due to the outbreak of Corona virus, a 35% decrease in revenue is observed compared to the same period of the previous year, 1998, and reached 158 billion Tomans.
Regarding the main export goods, he said: Petrochemical products including industrial and motor oils, paraffin, grease, vegetable products, agricultural products including watermelon, melon, grapes, peanuts, garlic, dates, dried fruits, garlic and Licorice extract, vegetables, apple leaves, stone products, ceramics and glassware, scrap and scrap iron and Steel textile products are among them.
Regarding imported goods, Mechanical equipment and parts, machinery and electrical appliances, iron and steel products, plastics, paint and ink extracts, land vehicles, textiles, embroidery and crochet products, Aluminum and rubber products Includes nickel, non-ferrous metals, weld metal ores and other items.