Total value of Afghanistan's mines is equivalent to 1.5 trillion dollars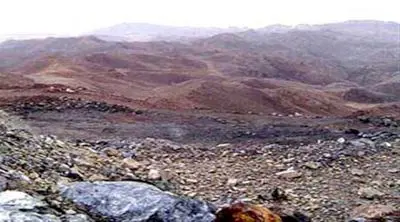 The value-added of the sector of mine has reached 60 billion Afghanis in the first year and its share in GDP reaches 6.6 percent.
Afghanistan has many rich mines such as gold, azure, emerald, turquoise, and coal, which are unique in the world, and about 13 types of coal were mined from this mine and even continued to operate during the war. Some of the equipment in the mine dates back to about 45 years ago when it was given to Afghanistan by the Austrian government.
Afghanistan has countless mines and some of the country's mines are famous in the world and for thousands of years the Egyptians have used the Azure of this land in the eyes of the statue of "Akhenaten" and "Queen of Hate".
Although some of the country's mines have been mined, lapis lazuli, Gold and salt have been mined in Badakhshan, Copper and iron in Kandahar and Kabul since ancient times; But there are still many mines in Afghanistan that have remained untouched.
The New York Times reports on Afghanistan's mines that the reserves of newly discovered lithium, iron, copper, cobalt and gold mines in southern Afghanistan are large enough to make the poor country one of the most important in the world. .
Some social media activists posted a video showing that only 70% of Afghanistan's mines are known and that it is one of the richest countries in the world. The American Mining Association sent its experts to Afghanistan a few years ago, and they returned home with strange statistics.
After several years of research and study, these experts estimated that the total value of Afghanistan's mines is equivalent to 1.5 trillion dollars. Afghanistan has various reserves of oil, coal, gas, iron, emerald, copper, gold, glass, silver, Ruby ​​and turquoise, most of which have not yet been mined.
According to this picture, the northern provinces of Afghanistan such as Qandur, Faryab, Balkh, Sar-e-Pul, and Faryab are among the oil-rich regions of the country. Meanwhile, copper mines are mostly found in the northwest, south and east of Afghanistan.
So far, more than 12 copper mines in the areas of "Herat", "Farah", "Logar", "Kapisa", "Zabul", "Kabul", "Panjshir", "Kuhdaman", "Arghandab", "Maidan", " Bamyan and other parts of the country have been identified.