In the Middle East, 950,000 tons of petroleum coke were produced that year, with Kuwait ranking first in the region

Notice: Undefined variable: listTitle1 in /home/anbarasi/domains/anbar.asia/anbar/inc/html/desktop/orderform.php on line 14


Notice: Undefined variable: listHeader in /home/anbarasi/domains/anbar.asia/anbar/inc/html/desktop/orderform.php on line 17

Email
Phone
Country
Reg. date
k...n@...com
009...019
Iraq
2022-09-25
S...9@...coM
565...201
Saudi Arabia
2023-01-12
a...a@...com
009...150
Yemen
2023-02-03
h...2@...com
009...228
Iraq
2022-05-24
m...i@...com
009...884
Lebanon
2023-01-22
z...s@...com
+96...129
Yemen
2022-05-17
d...8@...com
776...290
Yemen
2023-01-25
t...y@...com
+96...092
Yemen
2022-11-17
m...i@...com
+98...145
United Arab Emirates
2022-06-14
A...a@...com
+20...583
Egypt
2022-11-08
a...y@...com
002...023
Egypt
2023-01-19
A...3@...vom
+96...974
Yemen
2023-01-05
f...c@...com
009...233
Lebanon
2022-09-19
s...4@...com
096...255
Oman
2022-12-26
A...m@...com
009...007
Yemen
2022-09-15
S...n@...com
009...988
Saudi Arabia
2023-02-07
k...1@...com
098...906
United Arab Emirates
2022-12-06
b...d@...com
774...204
Yemen
2022-11-01
s...0@...com
009...654
Afghanistan
2022-10-19
o...r@...com
+96...223
Yemen
2023-02-06
M...t@...com
925...205
Oman
2023-01-11
t...r@...com
010...125
Egypt
2023-01-19
r...y@...com
010...223
Egypt
2022-12-04
n...2@...com
009...200
Yemen
2023-02-03
3...5@...com
050...845
Israel
2022-11-16
...
...
...
...
...
...
...
...
Only site users can see contact details
Please sign up to see complete contacts information
Marketing in %s market of Middle East Petroleum Coke and Petroleum Market
If you want to trade in the Middle East Petroleum Coke and Petroleum Market, please join in Anbar Asia. Your order will be shown here, so the traders of Middle East contact you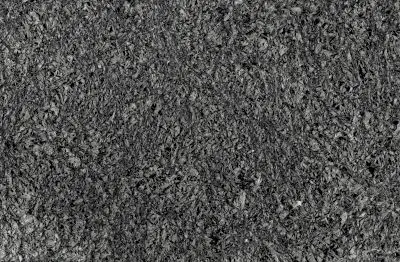 In the Middle East, 950,000 tons of Petroleum coke were produced that year, with Kuwait ranking first in the region. The world's petcoke consumption is 76 percent in the Aluminum industry, 5 percent in the Steel industry and the rest in other industries.
Petroleum coke production project is one of the knowledge-based projects in Iran, which has been implemented with the aim of achieving the relevant technology and in order to meet the important part of the needs of the country's aluminum and steel industries.
The raw material required for the production of coke will be supplied from the bottom of the distillation tower in the vacuum of Abadan refinery and CSO of Arak refinery.
In the process of producing petroleum coke, the raw material (refinery vacuum baton) is converted into more valuable materials such as Petroleum coke and liquid products (naphtha, diesel, LPG). The current demand of the country's aluminum industry for coke is 200,000 tons per year, a large part of which is currently supplied through imports, and due to the growth of aluminum production in the country, the need for coke will also increase.
World petroleum coke production in 2014 was 24.7 million tons, with China alone accounting for 49% of world production.