Marble is made of metamorphic rocks, which is formed from the metamorphism of limestone
Marketing in Middle East Marble and Natural Stones Market
If you want to trade in the Middle East Marble and Natural Stones Market, please join in Anbar Asia. Your order will be shown here, so the traders of Middle East contact you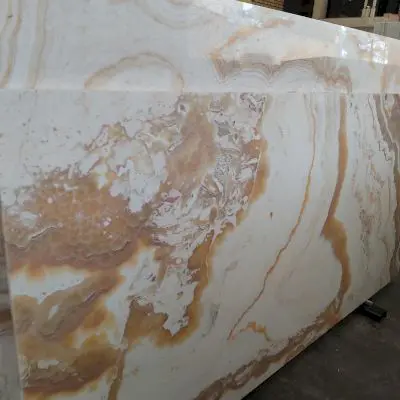 It is made of metamorphic rocks, which is formed from the metamorphism of limestone. Its main mineral is calcite.
The diversity of Marble in the world are divided into 3 groups:
Marble with high calcium have the highest consumption.
Normal transparent marble are known to onyx.
Hydro silicate marble, that are used in the production of decorative fixtures.
This type of stone has strong energies that are useful for the following treatments: Kidney and liver diseases and removing sediments inside them.
A small piece of uncut natural marble in a container that has previously been put water and some mulberry leaves in it, put it in the sun for 5 minutes. Then put the stone on the liver or kidney and two leaves on your third eye (scientists believe that the third eye is like a bean that is placed between two eyebrows and its job is to receive energy signals)