The Middle East, as the heart of Eurasia, is geo strategically the crossing point of land, rail and air over a large part of the international community
Marketing in Middle East market
If you want to trade in the Middle East Market, please join in Anbar Asia. Your order will be shown here, so the traders of Middle East contact you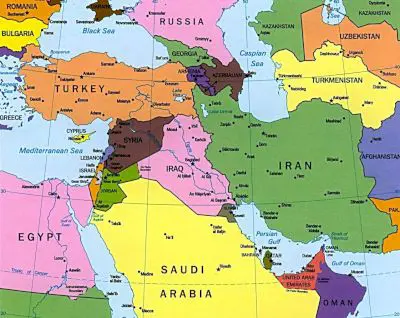 The Middle East is the connecting link between the three continents: Africa, Asia and Europe. In addition to the important geographical location of the Middle East, the widespread existence of international highways in the region has led to the increasing greed of international powers to dominance it.
The Bosphorus and Dardanelles in Turkey, the Suez Canal in Egypt, the Strait of Hormuz in Iran, Bab al-Mandeb in Yemen, the Persian Gulf, the Gulf of Aden, etc. are considered as part of the strategic importance of this region. A look at historical developments in the past century shows that the world powers have repeatedly tried tomaster it in order to expand their influence in this region.
The Russians' quest for seas and control of Turkey's vital straits, long British colonization of the Middle East, French influence in the Shamat region, and US presence throughout the Middle East after World War II have always led to regional instability. The Middle East, as the heart of Eurasia, is geo strategically the crossing point of land, rail and air over a large part of the international community.
This region is considered as the transit point of air and land transit between Europe and Africa with India and East Asia, which adds to its strategic dimensions.