Access to free waters from the Oman Sea providing a good position for export to Oman like other Persian Gulf‎ countries
Marketing in Oman Market
If you want to trade in the Oman Market, please join in Anbar Asia. Your order will be shown here, so the traders of Oman contact you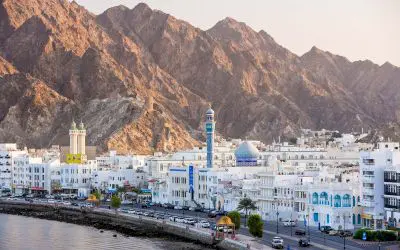 Oman has become central to the activities and presence of large business companies. China is the largest trading partner of Oman. So that many of the goods exported from Oman, China. We continue to make the most important imported and exported goods of Oman to better understand the market needs of this country.
What countries are the most important destinations of Oman's export goods?
According to the World Trade Organization in 2018, China alone has 43.9 percent of Oman's export goods. Subsequently, Japan is about 7%, Taiwan with about 5 percent and Saudi Arabia, South Korea and South Korea with less importers of Omani goods.
What countries are the most imports of Oman?
The global trade organization indicates that China has been the most important business partner of the country with about 8.45 percent of the import volume of Oman. After China, according to US countries, 7.10%, India with 6.72 percent, Japan with 5.96 percent, Saudi arabia and Italy are the main exporter of goods to Oman. Despite the neighborhood of Iran and Oman, Iranian goods do not have much to import in its imports.
List of most important imported goods Oman
Industrial lack of industrialization has caused part of the imports of southern neighboring Iran to industrial components and machinery. To export to Oman, this area can be reviewed. The most important imported goods of Oman is listed according to recent years.
Machines, mechanical devices and boilers
Fossil fuels and coal, mineral oils, bitumen, different mineral products.
Steel and iron products
Plastic products
Dairy and meat products, egg birds, honey
Electrical equipment and audio and video
Pearls and precious stones, precious metals
Organic chemicals
Ship, boat and floating structures
Handicrafts
Exports of building materials to Oman
Oman's country has a desirable geographic location as well as access to the Indian Ocean, becoming one of the regional and economic poles of the region. For this purpose, with long-term planning intends to reach its intended goals. In recent years, investment and infrastructure development in the country has increased sharply, and the export of Construction materials to Oman has been associated with unprecedented growth.
The construction of new economic areas and industrial settlements, the creation of urban and urban infrastructure in Oman has grown. With the growth of construction infrastructure in the country, imports of building materials such as Cement and iron are strongly felt, and many countries are active in this area. Exports of construction materials to Oman from Iran also grow high and cement exports from Iran to Oman continuously underway. Iranian traders are very active in exporting other products such as construction of construction stone to Oman and iron export in this area.