Import of any goods to Oman is only possible by companies registered in Oman
Marketing in Oman Market
If you want to trade in the Oman Market, please join in Anbar Asia. Your order will be shown here, so the traders of Oman contact you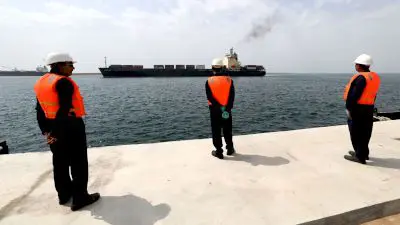 Before any action to export to other countries, you must be fully acquainted with the customs and currency laws of that country and get full information in this field, here for you, customs rules and export currency to Oman: The
Customs tariff export of fruit to Oman
Import of any goods to Oman is only possible by companies registered in Oman, and many foreign businessmen for activities in the market are registered in Oman. Commodities that require after-sales service should have an Omani lawyer to carry out clearance issues. The average customs tariff rates of fruit exports to Oman and other agricultural groups are 4.7%. Some commodities are exempted like livestock, types of meat except for pork, rice, wheat, corn flour, fresh fruit and tea from customs facts.
Export port to Oman
Two mountain beaches overlooked the Gulf of the West in the western part of Oman, which is more than 2500 feet. The depth of water in most parts is more than fifteen meters, which reaches more than 9 meters in the coast. In fact, this Gulf is one of the natural harbors of the region.
The second Gulf, which is more important is located in the eastern part of the al-Jawal, and the extent of its span reaches three miles and extends to a distance of 9 miles. The depth of water is from 27 meters to 33 meters, and it is possible that the bay will be in the future as anchorage and port for a large fleet.
Ports of Oman
Qaboos Port: Currently, the most important and most equipped port of Oman, which is relatively modern, is also based on Muscat and during the time of Sultan Qaboos and is being used with full equipment.
Khasab Port: In the Musandam peninsula, it has been very important for the sake of Oman's forces in this area.
Sohar port: located in the province of the inside.
Matrah port is placed in four kilometers northwest of Muscat and is considered to be an important ports of Oman. Given the proper position that this port has a suitable place for the peak of ocean ships. The port of the Minerals transmitted by the crude oil pipelines from the domestic areas of Oman to this port is exported.
Sour port: It is located at 85 miles south-east of Muscat and has more fishing.
Minnesut Port: This port is special for tanker shipping and is located near Yemen.
Barakeh Port: Most residents of this port are Iranian and Baluch.
Lava port: located in the north of the country. The other Ports of Oman are Salela, Suvademi, Maragheh, Khaburah and Suham ports.