Saudi Arabia's mineral reserves include 4,500 different mines in the country
Marketing in Middle East Metals Market
If you want to trade in the Middle East Metals Market, please join in Anbar Asia. Your order will be shown here, so the traders of Middle East contact you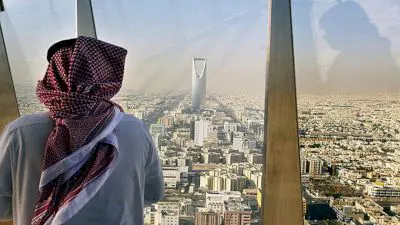 Saudi Arabia's mineral reserves include 4,500 different mines in the country, including a Gold mine and sources of iron, manganese, nickel, tungsten, copper, lead, and zinc. The mining sector of Saudi arabia is very important in this country because according to the government, it is the only strategy to diversify the Saudi economy.
Saudi Arabia is one of the richest countries in the Persian Gulf in terms of owning Metals mines. Saudi Arabia has more than 60 million tons of Copper reserves. The Ministry of Petroleum and Mineral Resources recently invited private investors to participate in a mining tender. Saudi Arabia has several iron ore mines with reserves of 84 million tons with a purity of 43%. Several mines in Saudi Arabia have been studied for possible bauxite.
Saudi Arabia's mining sector continues to expand and provides a growing opportunity for U. Recent changes in Saudi Arabia's mining laws have created conditions which allow greater access for foreign investment in the Kingdom's mining sector. The new laws allow for companies to work either with Saudi's parastatal Saudi Arabian Mining Company (Ma'aden) or through joint ventures with local companies. Furthermore, there are sizable domestic, regional and neighboring markets in the Middle East and Asia for high grade, industrial raw materials from Saudi Arabia. Saudi Arabia offers medium risks to investors with a quality transportation network, low utilities costs, low crime rates, and limited employment costs due to the lack of an official minimum wage. 6 billion investment operating at two primary sites: Al Jalamid in northern Saudi Arabia, home to a phosphate mine and beneficiation plant; and the Eastern Province's Ras Al Khair, where their integrated chemical and fertilizer facility is based. In 2009, Ma'aden established a joint venture with Alcoa, the world's third-largest aluminum producer, to build an efficiently integrated aluminum project in Saudi Arabia. The most developed and lucrative sector of the Saudi mining industry continues to be gold. Ma'aden operates six gold mines in western Saudi Arabia, including the Ad Duwayhi mine which began commercial production in 2017, and produced 275,000 ounces in 2018. Ma'aden's Gold and Base Metals Company (MGBM), manages the production and sale of Ma'aden's gold, copper, silver, and zinc, with gold accounting for the largest segment. MGBM produced 415,000 ounces of gold in 2018, and aims to increase this to 1 million ounces a year under Ma'aden's 2025 strategy. Ma'aden Barrick Copper Company is a 50-50 joint venture between Ma'aden and Barrick Middle East. In 2018, it produced 55 million pounds of copper.   With 117 million pounds of measured and indicated copper resources, 13 million pounds of inferred copper resources, and 712 million pounds of proven and probable copper reserves, Ma'aden-Barrick expects to produce 45-60 million pounds of copper in 2019. Feasibility studies are also ongoing for gold mining in three locations – Mansourah, Massarah, Al-Rajoum. Ma'aden is planning further investments in gold and base metal exploration as part of its 2025 strategy. Saudi Arabia requires mineral processing technology, equipment, and proven expertise to develop mineral-based manufacturing. Saudi Arabian Mining Company: http://www. Consulate General Jeddah, Saudi Arabia, Email: haisum.