Iran's having orogenic conditions has caused Iran to have 10 types of mineral reserves that are the first in the world
Marketing in Middle East Metals Market
If you want to trade in the Middle East Metals Market, please join in Anbar Asia. Your order will be shown here, so the traders of Middle East contact you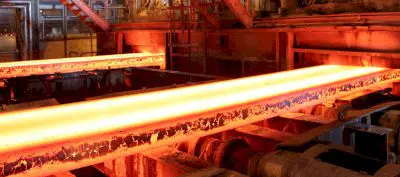 Iran's location in one of the most important mountain ranges in the world between the Himalayas and the Alps and having orogenic conditions has caused Iran to have 10 types of mineral reserves that are the first in the world. There are 62 types of Minerals in Iran, of which 6 billion tons of proven metal reserves have been calculated, while over 5 billion tons of potential Metals reserves in addition to the mentioned definite reserves have been estimated in Iran.
Steel production capacity in Iran reaches 10 million tons per year. Iran's Copper mines contain 2 billion tons of ore with an average grade of three and seven-tenths percent. Iran has five percent of the world's proven copper reserves, 98 percent of the Middle East's copper reserves, and 30 percent of Asia's copper reserves.
Iran produces 150,000 tons of Aluminum per year, which is the largest producer of aluminum in the Middle East. Iran is very rich in Zinc ores and extensive studies show that the volume of Iran's lead and zinc mineral reserves is about 230 million tons.