The base metals industry is the most important export industry in the Middle East after oil and petrochemicals
Marketing in Middle East Metals Market
If you want to trade in the Middle East Metals Market, please join in Anbar Asia. Your order will be shown here, so the traders of Middle East contact you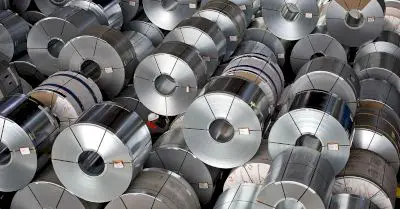 The base Metals industry is the most important export industry in the Middle East after oil and petrochemicals. The results indicate that despite the comparative advantage of the Middle East in the main group of export goods of basic metals industries, the competitive advantage for this group of products does not have a clear trend and stability.
Also, based on the obtained results, the growth rate of the comparative advantage index of the export of most of the basic metals industry commodity groups fluctuates during the period of study. Production of non-ferrous metals has increased by more than 120 percent over the past 20 years, with the development of non-ferrous metals alongside ferrous metals being one of the goals and plans. The economies of many countries in the Middle East depend on natural resources, which form the economic foundation of these countries.
In general, Middle Eastern countries' investment in the mining sector has been very low, except for a few countries in recent decades, and they have not paid much attention to it. In recent years, the Arab governments of the region have paid special attention to the use of information networks on the Internet to use and activate existing information and provide their resources and facilities in the mining sector.
The Middle East with its rich mineral resources and special construction position, including being within the mineral belt of copper, chromite, Serbian, aluminum, etc. in this region can be transformed by exploitive, extractive development and especially mineral processing in the economic position itself and be an important mineral hub at the international level.
According to experts, the future of the world's metal reserves, including iron, titanium, manganese, chromium, copper, and tin, its anti-hair, bismuth and platinum group, and non-metallic reserves, including perlite, potash, bauxite, and limonite, are promising. Deposits such as lead, zinc, gold, silver, indium, arsenic, diamonds are running low, and deposits such as copper, shingles, Cardium, strontium, natural graphite, and sulfur will soon be depleted.
Many global mining experts predict that at current consumption rates, the planet's economy over the next 70 years will undermine the current known reserves, which are likely to consume half of the world's current metals. Shortly, increasing dependence on essential mineral imports, plus global competition for scarce resource resources, will increase prices and bargain for exporting countries.
Military action leading to closure of the Strait of Hormuz between Iran and Saudi Arabia could seriously disrupt global trade in chemicals and oil products, with a knock-on effect for the world's already fragile manufacturing economy, according to ICIS Chemical Business. More than 20% of global petroleum liquids and a significant proportion of chemicals are transported through the Strait. For Rhian O'Connor, Lead Analyst, Market Demand Analytics, ICIS, the main impact on petrochemicals is sentiment: "The demand side remains very weak for manufactured goods with pessimism high and investment low.