Building materials are used in the construction and production of various structures
Marketing in Middle East Construction Materials Market
If you want to trade in the Middle East Construction Materials Market, please join in Anbar Asia. Your order will be shown here, so the traders of Middle East contact you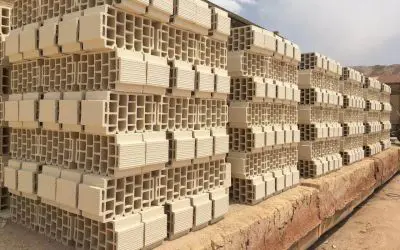 Building materials are used in the construction and production of various structures. In the construction of a building, different materials are used which are natural or artificial, raw or combined, and each of them has unique characteristics.
Asian Construction materials are the raw materials used to build and construct a structure. We are all somewhat aware of these raw materials used in construction and we know that the variety of these materials is very high. Building materials can be divided into raw, artificial, natural, composite and so on.
Connect to Asian #Market
???????? ???????? ???????? ???????? ???????? ???????? ???????? ???????? ???????? ???????? ???????? ???????? ???????? ???????? ???????? ???????? ???????? ???????? ???????? ????????
Asian #constructionmaterials are the raw materials used to build and construct a structure #construction_materialshttps://t.co/3QwM5V4V2E

— Sattar Hossein (@anbar_asia) July 12, 2021
Familiarity with these materials is necessary in order to draw construction plans and their implementation, so construction activists must be well acquainted with building materials to build a durable and durable structure. The most common materials that have been used from the past to the present and still maintain their position in the architecture and construction industry are wood, cement, metal, brick and concrete.
These materials are used in various projects due to their high strength and cost-effectiveness. In today's modern world, new building materials are produced and marketed by craftsmen who have countless capabilities and advantages compared to old materials.
cement, in general, adhesive substances of all kinds, but, in a narrower sense, the binding materials used in building and civil engineering construction. Cements of this kind are finely ground powders that, when mixed with water, set to a hard mass. Setting and hardening result from hydration, which is a chemical combination of the cement compounds with water that yields submicroscopic crystals or a gel-like material with a high surface area. Because of their hydrating properties, constructional cements, which will even set and harden under water, are often called hydraulic cements. The most important of these is portland cement. This article surveys the historical development of cement, its manufacture from raw materials, its composition and properties, and the testing of those properties. The focus is on portland cement, but attention also is given to other types, such as slag-containing cement and high-alumina cement. Construction cements share certain chemical constituents and processing techniques with ceramic products such as brick and tile, abrasives, and refractories. For detailed description of one of the principal applications of cement, see the article building construction. Cements may be used alone (i. , "neat," as grouting materials), but the normal use is in mortar and concrete in which the cement is mixed with inert material known as aggregate. Mortar is cement mixed with sand or crushed stone that must be less than approximately 5 mm (0. Concrete is a mixture of cement, sand or other fine aggregate, and a coarse aggregate that for most purposes is up to 19 to 25 mm (0. Mixtures of soil and portland cement are used as a base for roads. Portland cement also is used in the manufacture of bricks, tiles, shingles, pipes, beams, railroad ties, and various extruded products. The manufacture of cement is extremely widespread, as concrete is the most widely used of all construction materials in the world today.