Plaster is a soft, white powder obtained from gypsum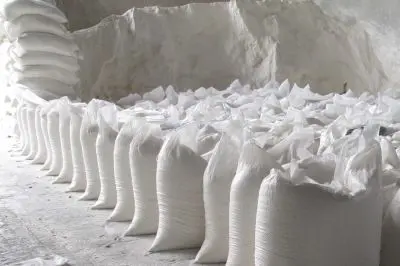 Plaster is a soft, white powder obtained from Gypsum. This material is obtained directly from Plaster and no additives are used in its production. For information about the price of this product, refer to the price section of Construction materials or plaster. The plasters used for construction purposes are as follows:
Whitewash plaster: The price of whitewash plaster is very reasonable. This plaster is used to cover the surface and whitewash the walls, and its color is completely white.
Micronized Plaster: This Plaster is produced from ordinary Plaster processing. Micronized Plaster is used for plastering, whitewashing and molding. In other words, it used for rendering, floating and finishing coats.
Ivory Plaster: Ivory Plaster has a very fine granulation and its setting time is long. This material is used to kill the building and make prefabricated Plaster panels.
Gipton Plaster: The adhesion of this type of Plaster is higher than other Plasters. This plaster can be applied on a variety of surfaces such as concrete blocks, foam surfaces and porous concrete surfaces.
Siwa Plaster: This Plaster has good resistance to moisture and prevents heat and sound transfer. Siwa Plaster is obtained by combining micronized Plaster with other additives. This type of plaster is very suitable for underlayment. Plaster is one of the fast materials and it is used for making mortar, whitewashing the roof and walls of buildings, making prefabricated panels and decorative elements.