The construction industry is one of the most prosperous industries and businesses in the Middle East

Notice: Undefined variable: listTitle1 in /home/anbarasi/domains/anbar.asia/anbar/inc/html/desktop/orderform.php on line 14


Notice: Undefined variable: listHeader in /home/anbarasi/domains/anbar.asia/anbar/inc/html/desktop/orderform.php on line 17

Email
Phone
Country
Reg. date
g...6@...com
009...733
Turkey
2022-11-24
a...1@...com
009...800
United Arab Emirates
2022-11-08
a...i@...com
967...959
Yemen
2023-01-16
t...8@...com
009...309
United Arab Emirates
2022-12-09
S...n@...com
009...988
Saudi Arabia
2023-02-07
z...s@...com
+96...129
Yemen
2022-05-17
f...c@...com
009...233
Lebanon
2022-09-19
o...r@...com
+96...223
Yemen
2023-02-06
k...n@...com
009...019
Iraq
2022-09-25
M...i@...com
009...083
Turkey
2023-01-13
h...7@...com
002...333
Egypt
2023-02-01
y...h@...com
077...467
Jordan
2022-08-31
t...t@...com
+92...723
Pakistan
2022-08-23
b...d@...com
774...204
Yemen
2022-11-01
d...n@...com
009...250
Iraq
2023-02-07
H...e@...com
009...022
Yemen
2023-02-04
s...6@...com
+90...764
Turkey
2023-01-22
k...1@...com
098...906
United Arab Emirates
2022-12-06
d...8@...com
776...290
Yemen
2023-01-25
3...5@...com
050...845
Israel
2022-11-16
r...5@...com
774...993
Yemen
2022-06-03
s...4@...com
096...255
Oman
2022-12-26
A...3@...com
736...570
Yemen
2022-11-09
x...3@...com
009...818
Yemen
2022-04-08
m...i@...com
009...884
Lebanon
2023-01-22
...
...
...
...
...
...
...
...
Only site users can see contact details
Please sign up to see complete contacts information
Marketing in %s market of Middle East Construction Materials Market
If you want to trade in the Middle East Construction Materials Market, please join in Anbar Asia. Your order will be shown here, so the traders of Middle East contact you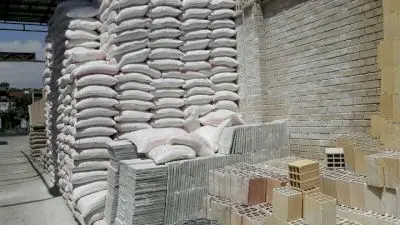 The construction industry is one of the most prosperous industries and businesses in the world. Working in the construction-related industries can also bring good profits.
Among the items that are directly related to construction are Construction materials and masonry. The Middle East is currently one of the seven largest Cement producing countries in the world. Middle East cement has been exported to India, Russia, Iraq, Qatar, Bangladesh, China, Kenya, Sri Lanka, Turkmenistan, Kazakhstan, Oman and others.
Despite all the obstacles created in this country, Iraq is still the first destination for clinker and cement exports in the Middle East. Kuwait and Afghanistan are next. The Middle East exports 12 million tons of clinker annually, and Iraq is the largest buyer of clinker in the Middle East. The amount of 30% of the country's clinker exports are now done through the Arvand Free Zone. Arvand Free Zone will soon become the first exporter of clinker in the country.
Iran: Data from the Islamic Republic of Iran Customs Administration (IRICA) shows that cement producers exported 5. 85Mt of cement in the first five months of the local 2021 financial year, which began on 20 March 2020. The value of cement exports fell by 52% year-on-year to US$128m from US$266m, according to the Tehran Times newspaper. Iraq, Kuwait and Afghanistan were the top destination for the exports. Cement was also sent to India, Russia, Qatar, Kenya, Sri Lanka, Pakistan, Armenia, Turkmenistan, Kazakhstan, Azerbaijan, Bangladesh, China, and Oman. 0bn-worth of building materials and produced 85Mt of cement against a domestic consumption of 65Mt. Cement sales volumes fell by 13. Sales volumes declined in Algeria, Egypt, Iraq and South Africa in the group's Middle East Africa region but Nigeria delivered a 'resilient' performance. Finally, North America was the groups best performing region with slight dips in cement and aggregate sales volumes but a rise in RMX and rising recurring EBIT. Azerbaijan: Akkord Cement has reported sales of 237,000t of cement in the first four months of 2020, up by 20% year-on-year from 197,000t in the same period of 2019. Trend News has reported that Akkord Cement's 1. 0Mt integrated Gazakh cement plant in Ganja region produced 3250t of clinker for export, up by 10% from 2960t in 2019. The company says that it 'plans to organise exports' of clinker from the 3300t/day clinker capacity plant to Iraq and Qatar 'after the country leaves the coronavirus quarantine regime. Pakistan: Lucky Cement's sales and profits have fallen in the first half of its financial year as gas, fuel and transportation costs of input materials have risen. Its cement sales volumes dropped by 9. The cement producer started operating a 2. 2Mt/yr plant in Samawah in Iraq is underway, with contracts in place for a cement grinding mill, packing plant and power generation unit. Iran: Cement producers in Iran reported growth of 22% year-on-year in exports of cement and clinker over the eight months between 21 March 2019 and 21 November 2019 to 11. The Financial Tribune newspaper has reported that 37 countries received Iranian cement or clinker over the period. The leading importers of cement were Afghanistan, Uzbekistan, Pakistan, Kazakhstan and Russia. Clinker markets included Iraq, the UAE and China. Iraq: Iran's Khuzestan province plans to invest in a US$35m cement plant project in Al-Emareh. Deputy Governor General for Coordinating Economic Affairs Nourollah Hassanzadeh said it was a joint initiative with Iraq, according to the Islamic Republic News Agency (IRNA). The Iranian province borders Iraq and it hopes to increase its international investment profile. Iraq: Arab Swiss Engineering Company (ASEC) will cover operation and maintenance of KAR Group's 1. 9Mt/yr integrated Qarachogh cement plant in Erbil. Iraq: Pakistan's Attock Cement has begun commercial operation of its Basra grinding plant. Iraq: The Ministry of Finance has approved construction work to restore the capacity of a cement plant in Kufa, Nafaj governorate, damaged in recent conflict. Pakistan: Lucky Cement has counteracted mounting costs with increased export sales. Its cement sales volumes fell by 1. The cement producer said that the first shipment of machinery from China's Sinoma to its new 1. 2Mt/yr integrated plant project at Samawah in Iraq.