Plaster is used in the building in two forms: clay plaster and whitewashing plaster
Marketing in Middle East Plaster and Construction Materials Market
If you want to trade in the Middle East Plaster and Construction Materials Market, please join in Anbar Asia. Your order will be shown here, so the traders of Middle East contact you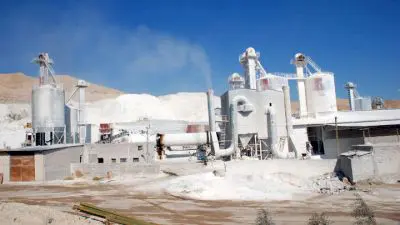 The main consumption of Plaster is in construction industry. Plaster is used in the building in two forms: clay plaster and whitewashing plaster. Composite plasters, like Gipton plaster, are used for plastering concrete surfaces.
Applications of gypsum in the construction industry include: surface coating, whitewashing, cleaning, polishing, plastering, gypsum mortar, thermal and acoustic insulation, prefabricated roof and floor sheets, sculpture, drywall, decor, Gypsum tile and so on.
Gypsum is also used in Cement industry. One of the most important uses of gypsum is in Portland cement industries. In the cement industry, gypsum is used as a material to create more adhesion in cement. The use of gypsum in the cement industry is in the form of raw gypsum (pure gypsum extracted from the mine) with specific aggregate.