Evidence shows that some of gypsum works antiquity left on the Anatolian Plateau and Syria, date back to 9000 years ago
Marketing in Middle East Plaster and Construction Materials Market
If you want to trade in the Middle East Plaster and Construction Materials Market, please join in Anbar Asia. Your order will be shown here, so the traders of Middle East contact you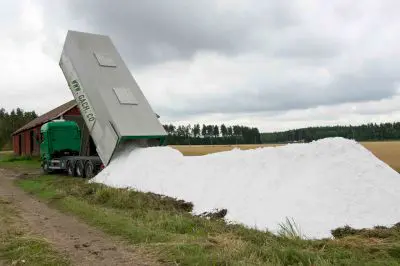 Evidence shows that some of gypsum works antiquity left on the Anatolian Plateau and Syria, date back to 9000 years ago. It has also been proven that the Sumerian, Assyrian, Egyptian, Greek and Roman civilizations that ruled in the adjacent areas certainly interacted with each other and used Plaster as a building material.
The most popular and important cases of using gypsum in that period were making special kinds of charms and sculptures. In ancient civilizations, a kind of plaster was used which is called Alabaster. The large statues of winged cows belonging to the Assyrian civilization, which are made of gypsum are now available in London.
In the United States, Pennsylvania was the first state to use plaster extensively to improve soil conditions. In the beginning, adding plaster to oats at a rate of 210 to 550 kg /per hectare has significantly increased the efficacy. plaster lightens the soil, increases soil permeability and drainage, increases plant resistance to stress, especially drought.
Adding raw plaster causes soil stability and sustainable agriculture development, especially in very Impressive soil and water conditions of pistachio-prone areas. In the United States, about 30 different types of fertilizer products (plaster base) are extracted from raw plaster under different names, and each has its own unique application.
Plaster (or gypsum) is used in the construction and many other industries, but the main use of gypsum is in the construction industry. In the following, we will examine the uses of Plaster in variety of industries and briefly explain each of them.