Ammonia is used in the preparation of chemical fertilizers, ice making, nitric acid, other nitrogenous compounds, explosives and food storage
Marketing in Middle East Ammonia and Chemicals Market
If you want to trade in the Middle East Ammonia and Chemicals Market, please join in Anbar Asia. Your order will be shown here, so the traders of Middle East contact you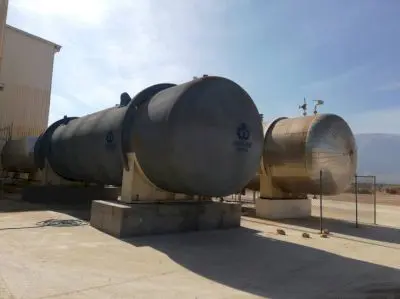 In the early twentieth century, humans were looking for a way to produce Ammonia to increase fertility in their agricultural products. After the discovery of the mass production of ammonia called Haber, 2 billion people in the world were saved from starvation. In contrast, the annual production of 100 million tons of this substance has played a major role in environmental pollution.
Ammonia is a nutrient that contains Nitrogen and is suitable for plant growth. Ammonia can be converted to nitrite (NO2) and nitrate (NO3) by bacteria and then used by plants. Nitrogen is an important factor in controlling plant growth.
Ammonia, like alkaline water (sodium hydroxide), is a base material. Like sodium hydroxide, it can react with oils and fats to form soap. As a detergent, ammonia converts fats and oils into soap on a glass or earthen surface, and the water in the ammonia solution dissolves the soap, so it can be removed with a sponge or paper towel. What remains is a solution of ammonium hydroxide that will completely evaporate and leave no trace on the surface.
Many factories add ammonia to tobacco, and ammonia increases the absorption of nicotine in the blood by up to seven times. As a result, it reaches the brain five seconds after the first pack of nicotine cigarettes and releases heart rate, blood pressure and blood sugar by releasing hormones.
Animals' bodies make ammonia from the protein in their food because they need ammonia to neutralize uric acids. This is why it smells like ammonia from a stable where many animals are kept or from a stall.