The Middle East is one of the most important ammonia production hubs in the world due to its reasonable gas price and also benefiting from its strategic position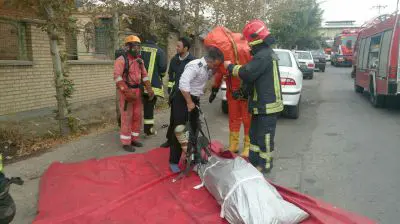 Due to the natural resources and methane gas in the Middle East, we have been witnessing the production of Ammonia in the region for several years. Eight ferrous and non-ferrous catalysts are used to produce ammonia. Currently, ammonia-producing Petrochemicals supply the required catalysts from reputable foreign factories. Ammonia production in Petrochemical projects seems economically attractive.
The Middle east region converts 9.1 million of its 12.9 million tonnes of ammonia to urea, 525,000 to ammonium phosphate, 300,000 to ammonium nitrate and 287,000 to acetic acid. Three countries, Iran, Saudi arabia and Qatar, are the main producers of this product in this region. Saudi Arabia with a capacity of 3,500,000 tons, Iran with 2,900,000 tons and Qatar with 2,800,000 tons are ranked first to third in ammonia production in the region.
The Middle East is one of the most important ammonia production hubs in the world due to its reasonable gas prices and enjoying its strategic position.
Iran is currently the second largest producer of ammonia in the Middle East after Saudi Arabia, using gas resources and strategic planning. Even though, Iran has another comparative advantage over its rival, Saudi Arabia, which is the main feedstock for its production units, gas resources.
At present, more than 15 million tons of this product are produced in the Middle East, of which more than 5 million tons are consumed domestically and about 10 million tons are exported.
On the other hand, it should be noted that there is a direct and reciprocal relationship between urea production and increasing agricultural products. Considering the increase in world population and the consumption of Chemical fertilizers in a significant volume, the demand for this product increases annually.

3 trillion m3 of wet technically recoverable shale gas resources, whereas third-party estimates for Saudi Arabia are in the neighborhood of almost 17 trillion m3 or more. The Middle East is one of the largest producers of nitrogen fertilizers in the world, with an estimated ammonia production of close to 17 million t and urea production of 22 million t in 2016. Iran, Qatar and Saudi Arabia are the largest ammonia and urea producing regions within the Middle East, as shown in Figure 1. Within the Middle East, Saudi Arabia is the largest exporter of urea followed by Iran and Qatar. Turkey and Iran account for more than 50% of urea consumption in the Middle East. Iran's consumption, which accounts for one-third of total urea consumption in the Middle East, is expected to grow close to 3. Ammonia capacity developments in the Middle East have somewhat slowed down in recent years, from an average annual growth rate of 7% between 2000 and 2012, to a 3% per year growth between 2012 and 2017 period. For example, Qatar has not been able to expand capacity because of the moratorium on North Field development, which was just lifted in May 2017, whereas Oman is struggling with feed gas supply constraints that have even affected natural gas export volumes. On a delivered cost basis, US Gulf Coast (USGC) producers are on par with Saudi Arabian suppliers of ammonia/urea into the USGC, thanks largely to the increased availability of competitively-priced shale gas. Iran poses additional competition for existing Arab fertilizer exporters in the Middle East, although its success would ultimately boost the region's profile as a source for volumes. The 2016 lifting of sanctions in Iran and various projected new capacity developments are strengthening Iran's net export position, which translates to stronger competition for current Saudi producers. In Saudi Arabia, Ma'aden is the only company that has started production at a new ammonia plant, with capacity of 1. By contrast, some 2 million t – 3 million t of new capacity is expected to come onstream in Iran in the 2017 – 2020 period. However, project activity may be delayed if Iran is unable to secure financing from foreign lenders. President Trump is in the process of reviewing US policy towards Iran, and the uncertainty this engenders is plainly not conducive to the financing of new ventures. Nevertheless, Iran is viewed as an attractive location by many external investors, such as Indian and Bangladeshi companies, who have indicated their interest in establishing export oriented production ventures there. Even though the Middle East capacity is expected to grow slowly in the near-term, it remains a major producer and exporter of ammonia/urea in the global market. The pace of capacity development is expected to pick up post 2022 in Qatar and Saudi Arabia, as manufacturers begin to take advantage of the production from new gas fields. In addition to the lifting of the moratorium on Qatari North Field gas production, Saudi Arabia is in the process of expanding its natural gas production under the National Transformation Program (NTP 2020) that was approved by Riyadh in 2016.