The Middle East is one of the most important ammonia production hubs in the world due to its reasonable gas price and also benefiting from its strategic position
Marketing in Middle East Ammonia and Chemicals Market
If you want to trade in the Middle East Ammonia and Chemicals Market, please join in Anbar Asia. Your order will be shown here, so the traders of Middle East contact you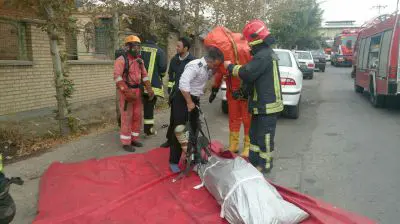 Due to the natural resources and methane gas in the Middle East, we have been witnessing the production of Ammonia in the region for several years. Eight ferrous and non-ferrous catalysts are used to produce ammonia. Currently, ammonia-producing Petrochemicals supply the required catalysts from reputable foreign factories. Ammonia production in petrochemical projects seems economically attractive.
The Middle East region converts 9.1 million of its 12.9 million tonnes of ammonia to urea, 525,000 to ammonium phosphate, 300,000 to ammonium nitrate and 287,000 to acetic acid. Three countries, Iran, Saudi arabia and Qatar, are the main producers of this product in this region. Saudi Arabia with a capacity of 3,500,000 tons, Iran with 2,900,000 tons and Qatar with 2,800,000 tons are ranked first to third in ammonia production in the region.
The Middle East is one of the most important ammonia production hubs in the world due to its reasonable gas prices and enjoying its strategic position.
Iran is currently the second largest producer of ammonia in the Middle East after Saudi Arabia, using gas resources and strategic planning. Even though, Iran has another comparative advantage over its rival, Saudi Arabia, which is the main feedstock for its production units, gas resources.
At present, more than 15 million tons of this product are produced in the Middle East, of which more than 5 million tons are consumed domestically and about 10 million tons are exported.
On the other hand, it should be noted that there is a direct and reciprocal relationship between urea production and increasing agricultural products. Considering the increase in world population and the consumption of chemical fertilizers in a significant volume, the demand for this product increases annually.