According to the International Journal of Oil and Gas, there are over 6,000 petroleum products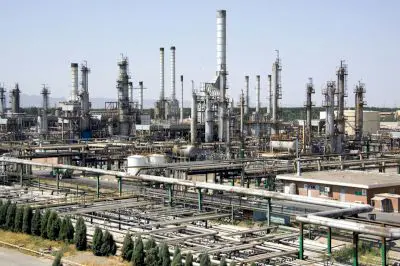 In the refinery, various products are obtained from crude oil, and to know how and amount of these products, the crude oil must first be evaluated in the laboratory. What is obtained in this evaluation will be used to design and adjust the work of the refinery and refining equipment.
The cuts obtained from the distillation of crude oil in the refinery distillation tower may not be usable in the first place as semi-finished products, so each cut depends on how it is and how to improve its quality to other units such as catalytic conversion. Reduction of viscosity, washing with a solvent, and so on are taken to prepare the final products.
In general, crude oil is slightly heated after entering the refinery and then driven to the distillation tower, where it is converted into important oil cuts under atmospheric pressure and vacuum conditions. These incisions have different propositional points. Sometimes some of these sections may be marketed as a final product, but usually, other refining operations must be performed on these first sections, and possibly hydrocarbons must be mixed to obtain the final product.
In refineries, different parts of crude oil are separated and other usable products are introduced into production. According to the International Journal of Oil and Gas, there are over 6,000 Petroleum products, most of which are used in our daily lives, and perhaps few people know about their relationship to oil.
It should be noted that petroleum products are used in all areas of our lives. Plastics and plastic materials are one of these high-consumption products and life is impossible without these products, and making all kinds of car, motorcycle, and bicycle tires is another part of the goods that are produced as a result of oil processing in refineries. Many of the liquids used to clean surfaces these days are petroleum products, and a variety of deodorants and inks are petroleum products.