Paraffin is available in both solid and liquid forms
Marketing in Middle East Paraffin and Petroleum Market
If you want to trade in the Middle East Paraffin and Petroleum Market, please join in Anbar Asia. Your order will be shown here, so the traders of Middle East contact you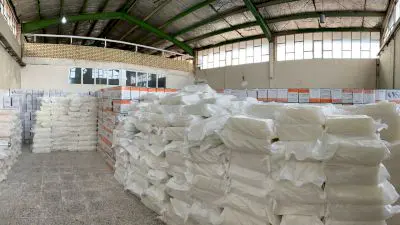 Solid paraffin
Most contain about 3 to 5 percent of the oil in it, usually known as milky white, and as mentioned, it has a jelly-like state. It typically melts at 58 to 60 degrees Celsius and freezes at 50 to 55 degrees Celsius. In fact, this is why we have seen this substance in solid form most of the time.
liquid paraffin
It has a white and transparent color. This type of Paraffin boils at 175 degrees Celsius and evaporates at 265 degrees Celsius.

Paraffin wax is a tasteless, odorless, white or colorless, hard wax that is obtained from petroleum. Paraffin wax has a wide range of uses and plays a vital role in everything from heavy industrial applications, to spa treatments, hair products, and even food. Paraffin wax is most commonly associated with candle making, but it is also useful for applications such as making: wax paper, drywall, electrical insulators, and acting as a base for medicinal ointments. In its liquid form, paraffin wax acts as fuel and lubricant. Fully and semi-refined paraffin waxes range from white to pale yellow colors and have a melting point in the range of 56-58 and 60-65 degrees centigrade, respectively. These types of paraffin waxes are commonly used in making candles and in the paper industry for making wax paper. Granulated paraffin wax is typically white-colored and has a melting point of roughly 58-62 degrees centigrade. This type of paraffin wax is used most in candle making, art applications, the tire industry, and for cosmetics purposes. Liquid paraffin is also known as "white oil" or "mineral oil. This form of paraffin wax is often used in hair care products and cosmetic grade cleansing creams because of its ability to soften and resist moisture loss. The fuel kerosene is also commonly called "paraffin" in the United Kingdom. However, it is highly flammable and radically distinct from paraffin wax. While kerosene is also a byproduct of the distillation of crude oil, it is molecularly different from paraffin wax with regard to its shorter carbon chain length and its ability to vaporize at room temperature.