Paraffin has many applications in industry, medicine and food
Marketing in Middle East Paraffin and Petroleum Market
If you want to trade in the Middle East Paraffin and Petroleum Market, please join in Anbar Asia. Your order will be shown here, so the traders of Middle East contact you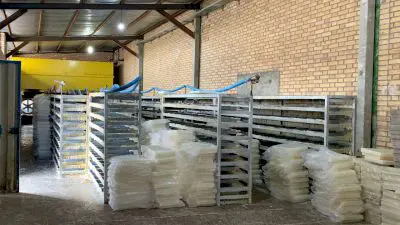 Closed molding material coatings.
Anti-mold agent, repel moisture and dust
Compounds of corrugated wax used to capture surface roughness.
Solid fuel for multi-burner rocket engines.
foundry industry
Friction reducer used for Indian rails and Cement spaces and also commonly used in screen printing.
Ink is used as a base for solid colors and various color blocks in wax used in thermal printers.
Prevent oxidation of polished Steel and iron surfaces.
Mechanical thermostat and actuator as a device for activation.
Putting on guitar pickups that reduce microponics caused by subtle movements.
Compositions of lead wax used for ski boards.
Thickening agent for many paintballs used with Crayola.
Friction reducer in cement industry
Antioxidant agent: A mixture of Paraffin and micro waxes used in rubber compounds that prevent the rubber from cracking.
Antioxidant wax can be produced from synthetic wax, FT wax and Fisher Tropsch wax.
Glossy coatings used in candy making, but non-digestible despite being edible, are both disposable and facilitate disposal.
Coating for different types of hard cheeses such as edam cheese.
Seals of many cans and bottles.
Chewing gum supplement.
Micro wax: food additive and wall agent with number E905, E.
In industry, the use of this substance is defined more than anything in the form of substances called lubricants.
A lubricant is a substance used to reduce friction between moving surfaces, making it easier and smoother to move on top of each other than normal.
Making eyebrow pencils and colored pencils
Wax bath for cosmetic and therapeutic purposes.
Moore moisturizer in cosmetics such as Vaseline.
Emollient creams
Coatings for wax papers and coatings.
The presence of paraffin in the candle makes the candle burn slower and have less tears, and it is cheaper to produce and manufacture than other candles.