Bitumen extracted from oil or special minerals is called pure bitumen, which is classified according to its formation
Marketing in Middle East Bitumen and Petroleum Market
If you want to trade in the Middle East Bitumen and Petroleum Market, please join in Anbar Asia. Your order will be shown here, so the traders of Middle East contact you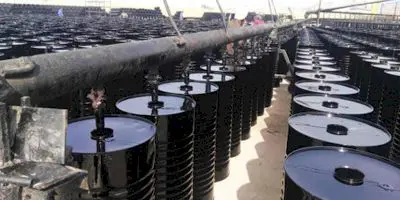 Bitumen extracted from oil or special Minerals is called pure bitumen, which is classified according to its formation. Pure Bitumen are also subjected to other industrial processes in order to find the desired properties for different purposes, and we classify different types of bitumen according to the quality of their material in the following order.
Petroleum bitumen
Petroleum bitumen are solid and semi-solid that are obtained directly from the distillation of crude oil or by other additional operations such as blowing air. Residual or heavy oil bitumen is the distillation of crude oil. The amount of crude oil bitumen varies from zero to more than half of it. In addition, bitumen obtained from different sources can have many differences. Therefore, bitumen refineries must carefully choose their crude oil to ensure the quality of bitumen.
Natural bitumen
Bitumen is a natural hydrocarbon resin that has been rediscovered in modern history on the Bonita River in northeastern Utah. This natural asphalt has hardened like a crude oil asphalt. "Natural bitumen, like natural asphalt, is soluble in aliphatic and aromatic solvents." Due to the high compatibility of this product, it is usually used to harden dilute Petroleum derivatives.
Tar bitumen
Types of bitumen Chemically, there are different classifications for bitumen, two of the most common of which are based on the natural or petroleum nature of bitumen and the most common case is based on the type of bitumen supply source, oil or coal or wood.