Increasing applications of ABS have led to the development of other alloys to address its shortcomings
Marketing in Middle East Acrylonitrile Butadiene Styrene and Petrochemicals Market
If you want to trade in the Middle East Acrylonitrile Butadiene Styrene and Petrochemicals Market, please join in Anbar Asia. Your order will be shown here, so the traders of Middle East contact you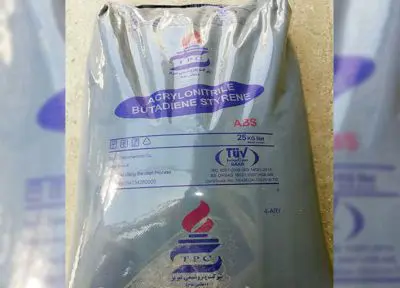 Increasing applications of ABS have led to the development of other alloys to address its shortcomings. MBS is one of the alloys that has advantages over ABS such as high transparency and better resistance to sunlight. But this alloy has less tensile strength compared to ABS. The butadiene in the oxidized surface dissolves and the small cavities left on its surface are chemically active. These points will be a good place for chemical deposition of Copper or nickel as well as catalyst adsorption. In addition, the presence of these cavities will increase the mechanical adhesion of the plating layer to the plastic.
The application of ABS polymer in plastic injection is very wide. Many of the parts produced during the injection process are made of ABS. The production of protective coatings, computer components such as mouse and keyboard bodies, as well as holding containers are among the applications of this inexpensive polymer in the plastic injection industry.
The affordable price of this polymer is the first reason for its use in the plastic injection industry. On the other hand, the styrene in this polymer gives a clear and shiny state to the final product, which along with the hardness and resistance caused by polybutadiene, will create a very ideal shape.
The structural diversity of this polymer gives rise to several properties in this material that allow manufacturers to use it to make products with different shapes and uses. On the other hand, this material is available in various quality grades and can be transparent, glass or have excellent resistance.
In the plastic injection process, different raw materials are used to make plastic products. These raw materials, which are mostly thermoplastic polymers, can form a wide range of consumer and industrial products used in today's world.