Syria earns millions of dollars annually through its ports on the Mediterranean Sea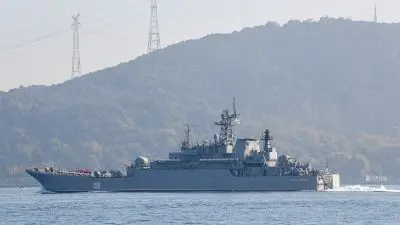 The most important Syrian ports are:
Port of Latakia
Port of Jabala
Port of Tartus
Port of Arvad
Port of Banias
Crises in Syria
With the escalation of the Syrian crisis and the disappearance of its position in the world market, as well as the role of transit of goods that Syria played years ago between the Arab countries of the Persian Gulf and Europe, this position now seems to have been lost. According to a news item published in August 2013, in the past, 30,000 shipments of goods passed through Syrian territory annually, transporting various goods from the Arab countries of the Persian Gulf to Europe and vice versa.
These shipments, which were usually transported by truck, passed through Jordan and Turkey, which played a significant role in the transit profitability of these countries. The Syrian war prevented many of these goods from being sent to Europe via Syria.
Syrian Free Zone Law
The Syrian Free Zones are located on the Mediterranean coast and at Damascus International Airport, as well as in other important domestic areas of the country, to be of special strategic importance. Authorized activities in the free zones of Syria include commercial, industrial and free-market activities.
Benefits of investing in the Free Zones of Syria include tax and duty exemptions, freedom to transfer capital and profits, freedom to employ foreign and domestic labor in projects in the mentioned zones, presentation of a certificate of origin of Syria or a free zone for products. He mentioned the production in these areas and providing all the necessary infrastructure for projects in free zones such as water, electricity, telephone, highway, sewage, and so on. The free zones of this country are Latakia Zone, Aleppo Free Zone, Latakia Port, Adra Free Zone, Damascus International Airport Free Zone, Tartus Port Free Zone, and Damascus Free Zone.