Air and Rail transport ways are a major role in the Saudi Arabia's trade
Marketing in Saudi Arabia Market
If you want to trade in the Saudi Arabia Market, please join in Anbar Asia. Your order will be shown here, so the traders of Saudi Arabia contact you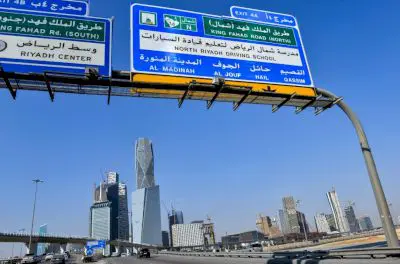 Air transport to Saudi arabia plays a major role in the country's trade. In a way that is considered as one of the characteristics of people's economic growth. The development and expansion of this type of transportation can improve the cultural and social services, the expansion of economic activities, increase the level of regional employment, and the development and expansion of tourism in the world today.
The development and expansion of air transport depend on natural, economic, and social factors, and legal, political decisions, and the work of financial regulations and social and executive regulations play a decisive role in it. To this end, one of the major factors in the airline's operations around the world has been the review of legislation and the removal of many administrative restrictive laws and regulations.
The pace of change and advancement of aviation technology is now inevitable with the expansion and development of aviation industry technology in infrastructure planning. Cargo or air transport includes commercial shipments that are sent by special planes from one country to another.
Air transportation to Saudi Arabia is one of the best services provided by famous Trading companies. The construction of the railway network in Saudi Arabia dates back to 1951, during which 571 km of the line was opened. This line starts from Dammam port and ends in Riyadh after passing Zahran, Baqiq, Hafouf, Harz, and Kharj. In 1985, another 332-kilometer branch line was built from the city of Hafouf and continued to Riyadh. Currently, the Saudi railways amount to 2,785 kilometers, which also includes fork lines. Saudi Arabia is a member of the UIC, DGMO, and CMO.
Saudi Railway Network
The standard width (1435 mm) is used in the Saudi railway. The distance of 140 km of the current railway lines (from Dammam to Hauff) is two-lane and the maximum speed on it is 120 km per hour.
The standard width (1435 mm) is used in the Saudi railway. The 308 km of lanes are designed for speeds of 150 km, which are used only for passenger transportation. Another two-lane route runs from Hauff to Riyadh (416 km), which passes through the city of Kharj. It should be noted that the old Dammam-Hauff-Riyadh line is used only for cargo transportation. This line transports goods imported from Dammam port to Riyadh.
Also, the transfer of Petroleum products from Dhahran to Hauff and expenditure, the transportation of grain, especially wheat from Riyadh silos, and the export to Dammam for export outside Saudi Arabia, the transportation of imported grain, especially barley, from Dammam to Riyadh and expenditure through this route.