Silver market waiting a long time for silver to finally reach its credit
Marketing in Middle East Silver and Metals Market
If you want to trade in the Middle East Silver and Metals Market, please join in Anbar Asia. Your order will be shown here, so the traders of Middle East contact you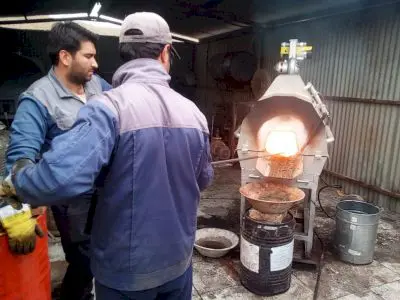 The Silver market has attracted a lot of attention in 2021, and according to mainstream retail investors, it is a precious metal that will be monitored in the new year by the investors who have been waiting a long time for silver to finally reach its credit and surpass gold. For the consecutive fifth year, retail investors consider gray metal as the premier asset in the precious Metals sector.
This year, 1,015 people took part in the Kitco News Outlook 2021 Online Survey. A total of 568 voters on Main Street, or 56% of experts expected silver to outperform other metals next year. Silver is on the rise as the precious metal has seen a historic rise since falling to $ 12 an ounce due to financial turmoil caused by the Coronavirus.
The price of silver has risen 115% from its lowest level. In comparison, the price of Gold per ounce is 25% higher than the lowest level in March. Many analysts also see the performance of silver as better than the performance of gold in 2021.
Low interest rates, a weakening US dollar, and rising inflationary pressures are driving gold and silver, both of which are seen as monetary metals. However, the improvement in economic activity next year will add another pillar to support silver.