Silver as one of the seven ancient metals in most human cultures
Marketing in Middle East Silver and Metals Market
If you want to trade in the Middle East Silver and Metals Market, please join in Anbar Asia. Your order will be shown here, so the traders of Middle East contact you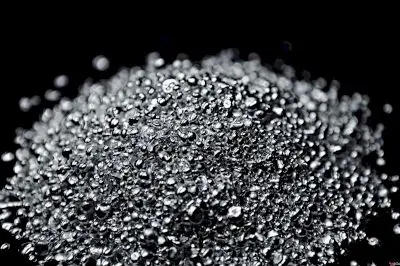 Silver is a chemical element with the symbol Ag and atomic number 47. Silver is a soft, white, shiny transition metal with the highest electrical-thermal conductivity and metallic reflection. It is found in the earth's crust as a pure, free element, alloyed with Gold and other metals, and in Minerals such as argentite and chlorite. Silver is mostly produced as a by-product of the refining of copper, gold, lead, and zinc.
This metal has long been considered a precious metal and is sometimes used alongside gold in many coins. Although this metal is much more abundant in the market than gold, as a native metal it is less abundant than gold. This substance has played a lasting role as one of the seven ancient Metals in most human cultures.
Silver is a very soft, flexible, malleable transition metal, although it is less malleable than gold. The metal crystallizes in the form of a cube-like lattice, and the metal alloys in silver are covalent and relatively weak. This metal has a shiny white metallic luster and is so distinct that the name of this metal has become a color.
Unlike Copper and gold, the energy required to excite an electron from the d-band charged to the s-p band in silver is large enough (about 385 kJ / mol) to no longer correspond to the absorption in the visible region of the spectrum. Hence silver is not a colorful metal.