The world-famous rock Ruby with well-known criteria found in Burma
Marketing in Middle East Ruby and Gemstones Market
If you want to trade in the Middle East Ruby and Gemstones Market, please join in Anbar Asia. Your order will be shown here, so the traders of Middle East contact you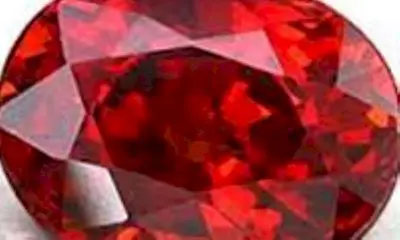 The largest Ruby was ​​found in Burma weighs about 400 carats. The most famous stone, the stone with the name of "peace "weighing 43 carats, which is the date discovered in 1919 AD, coinciding with the end of the first world war that is, it is named after.
One of the big the world-famous rock Rubies is "Edvard Red ruby "weighing 167 carats, which is currently at the Museum of Natural London is located.
Ruby Red Reeves (REVEES) weighing 138 carats in America kept. Ruby Red Long Star (LONG STAR) weighing 100 carats at the Museum of Natural New York as well as the most popular in the world.