Ruby ​​can be valued based on geographical areas
Marketing in Middle East Ruby and Gemstones Market
If you want to trade in the Middle East Ruby and Gemstones Market, please join in Anbar Asia. Your order will be shown here, so the traders of Middle East contact you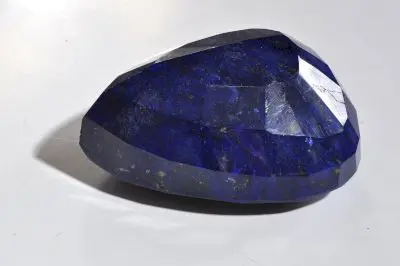 Like other gemstones, it is valued using well-known criteria such as color, cut, resolution, and weight. Also, Ruby ​​can be valued based on geographical areas, which of course does not affect the properties of ruby. The most important factor that is considered in the valuation of jewelry is its color. This gem can be available in several colors, including pure red, orange, yellow, green, blue, and purple. However, it should be noted that the main color of ruby ​​is red and other colors are known as its secondary color, which may be the result of chemical changes.
Mines in Myanmar are the most famous ruby ​​mines in the world. Although pigeon red bloodstones are found in the country's mines, most of the extracted stones are red, pink, red, and purple-red.
Vietnam is also one of the most important countries in the extraction of this gem, where very old stones (about several million years old) are found. The colors of the rocks extracted from the mines of this country are mostly Burmese red-purple, pink purple, and red azure.
There are also rubies in Sri Lankan mines. The colors of the mined stones of this country are often bright red, raspberry red, and pink.
Thailand is also one of the sources of this gem. Normally, the colors of the mined stones in this country are dark red. In addition, most rubies resources in countries such as Myanmar, Sri Lanka, Kenya, Madagascar, and Thailand are the finest of the valley in Myanmar extracted.
The mining of this ore in Africa, Asia, Australia, and Greenland is present. With all these explanations, however, it should be noted that the properties of ruby ​​have nothing to do with its country of origin, and you just need to have this precious gem with you to enjoy its benefits and properties.