The diamond of Daraye Nour is one of the largest diamonds in the world as a part of the treasures of Iran
Marketing in Middle East Diamond and Gemstones Market
If you want to trade in the Middle East Diamond and Gemstones Market, please join in Anbar Asia. Your order will be shown here, so the traders of Middle East contact you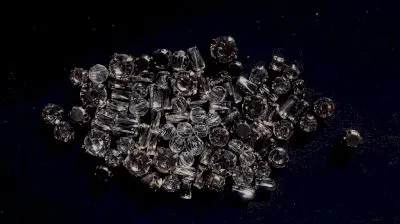 The Diamond of Daraye Nour is one of the largest diamonds in the world as a part of the treasures of the National Country. This diamond is unique to a person with a peach-pink color and a weight of 182 carats. The rare diamond is now in the Museum of jewelry nation of Iran and to the support of the economy of Iran is known. In addition to Daraye Nour, the treasures of another also in the museum store will be the reserves of diamonds in Iran. For example,
King Crown made up of Gold and Silver adorned with a jeweled of diamonds, pearls, rubies, sapphires, and coarse emeralds
Taj Kiani from the Qajar kings with the gems of the diamonds, emeralds, rubies, and pearls
Naderi Paisley that has a giant stone Emerald in the center and several fine and coarse diamond.
Types of diamonds
Natural diamond: It is still basically the only source of jewelry and has the highest price.
High-pressure synthetic diamond: Large share of the market accounted for the industry. It works as abrasive and cutting tools and machining work.
Diamond CVD: It has the potential for many applications in the industry, but still uses a laboratory.
Diamond-like Carbon (DLC): The most recently produced but has applications in the field of instruments and optical precision.