So far, about 200 areas including the gemstones have been identified in Iran
Marketing in Middle East Agate and Gemstones Market
If you want to trade in the Middle East Agate and Gemstones Market, please join in Anbar Asia. Your order will be shown here, so the traders of Middle East contact you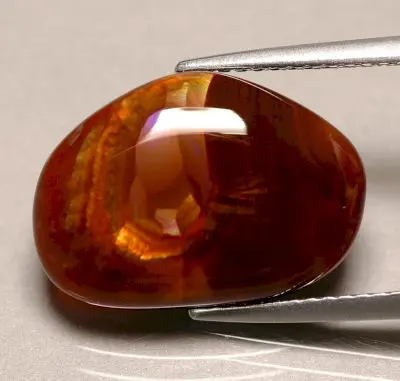 Qom Agate Reserve
Qom agate reserve is geographically located at 25 km of Tehran highway and 5 km to the right of the highway. This reserve is one of the famous agate mines of Iran, which is currently being exploited. The rocks that contain the agate deposit of Qom are Eocene andesite. Hydrothermal solutions trapped in the voids and voids of volcanic rocks have over time formed chalcedony geodes and crystals. Qom agate consists of chalcedony and jasper. The definitive reserve is 27.395 million tons of andesitic ore.
Khor Agate Reserve, Red Agate is Rich in Iron Oxide
The reserve position is located at 35 kilometers southeast of the city of Khor in Esfahan province. Agate of this area has a long history. The study area is located in the structural zone of Central Iran. This place is mostly rocky۔ Eocene volcanic eruptions are erupting. Its morphology is Mahouri hill and is characterized by smooth erosion surfaces. The desired geodes can be seen scattered on the ground and at a depth of about one meter. Their host rocks are volcanic and mainly tuff and lava with andesitic composition, the general color of which is dark gray. The geodes of the region are of two types: solid and with various colors in different dimensions and the other hollow and containing quartz crystals including amethyst and in the mountain in different dimensions.
Geode with a Strip of Agate from Khur
These geodes have a chalcedony composition at the edge where the silica cools rapidly. But in their central core, which has enough time to cool, they have quartz crystals in various and interesting colors. Silica-rich fluids trapped inside volcanic and pyroclastic rocks have formed geodes. Dispersion range of about 5 thousand square meters, agate storage 1250 kg, and solid geodes is in an estimated amount of 937 kg.
Chah Kasegoo agate Reserve
The Chah Kasegoo agate mine deposit is located 36 km from Ferdows and the area is covered by pyroxene andesitic volcanic rocks with satellite hill morphology. These rocks are seen as blackcaps and domes that are altered with gypsum. Agate rubble and nodules are scattered throughout this volcanic complex. Host Agate rock mineralization of pyroxene andesite volcanic unit area. Magmatism-dependent hydrothermal solutions have formed agate nodules within the volcanic complex. Agate with some gypsum has been seen in the altered range.
Mossy Ferdows Agate Minerals
The cumulative thickness of the agate layers varies from 5 to 15 cm, but their average dimensions are 7 cm. Wide range but sparse mineralization. The way to access this store is simple. Agate nodules most of the area has a thin outer shell of silicate and green (sometimes yellow to pink). Agate is also found in yellow to brown color, which is called Jaz. In some parts, an accumulation of agates with quartz crystals of amethyst type in the central core in purple color.
Chah Haji agate Reserve, Ferdows Agate Reserves
This mine is located in the southwest of Ferdows city. Paleocene green tuffs are widely distributed in the area. On this tuff unit, at the height of the volcanic domes, Hornblende andesite is placed with a brown facade that has a high color variation and has been seen in milky white, white-gray, cream-yellow, brown, burnt brown, and black colors.
A beautiful agate called Babaqouri (onyx) has been found exclusively in this area. Another name for this agate, Eye Agate or agate is an eye. Agates are formed and exposed along with jasper and colored naps. Agate mineralization is mostly done inside the green tuff unit and also secondary to the seams and cracks created by the fault (placement of silica solutions and silica gel deposition and finally the formation of agate nodules).
Access to these agates is somewhat difficult, and agate harvesting is associated with carving and sometimes explosion. Area approximately 2000 square meters and a depth of one meter and a relative density of 1.5 kg of onyx with a purity of 50%. The geological reserve of agate in Haji Chah is almost equal to one ton.
Torbat Heydariyeh Agate mine, Agate of Torbat Heydariyeh Region
In the northwest Khorasan Razavi province around the village of Baig, there is an area consisting of Eocene volcanoes to the late Neogene, which in the distance between Torbat Heydariyeh to the village of Baig and Fadiyeh agate mineralization is observed in cavities and cuts. There are two economic indicators in this region:
Ma'jan River Reserve:
This reserve is located in the northwest of Fadiyeh village. One of the valuable areas of the adjacent volcanic complex is the decorative stone deposit of the Majan River. In this area, pyroxene - olivine basaltic lavas with dark facies and prismatic formation in the form of blackcaps are located in the ridge and the range of lava and Lahar rock assemblages. In both Lahar and Lava units, agate geodes can be easily extracted by digging a pit.
Godard Atashsang Area:
Carving works and excavations to extract the metal agate and quartz geodes are seen in this area. The range of Gemstones in Baig village is part of the north-inner volcanic-plutonic belt. This belt is introduced as a single zone.
In the Godard area, rock, andesite, and pyroxene are the main units that are considered to be the host rocks of agate. The types of veins in this reserve are more than the reservoir of Majan River and the color of agate is mostly white. The color is milky white to gray. The agate of the region is mainly found in the form of twins, and veins, but in some cases as shear cement, it includes other components. The color is white, milky, gray, brown, purple, rarely yellow, and cream. The amount of agate reserves in Baig village is about 1.2 tons with various colors and Godar fire agate reserves are 5 tons.
Mavi (blue) Agate Reserve, Middle agate
In East Azarbaijan province, there is an area containing agate mineralization, which is located in the paper section of Miyaneh city and inside a triangle headed by Mavi, Inqar, and Zaranjin villages. The area of ​​this area is 8 square kilometers. Agate with gray, milky, red, and yellow color variation is found in three areas
In the general reserve, the range is three geological units belonging to the Eocene and Oligocene ages. Two geological units, including Eocene gray and purple tuffs and rhyolites, trashy dacites, and Oligocene-age ignimbrites, are exposed at this site. Agate mineralization is abundant in Oligocene volcanic rocks. The fault is also in line N10E the border forms these two stone units.
The role of this fault in the infiltration of hydrothermal solutions has been a cause of alteration in this region. In cuts caused by repeated movements, this fault in some parts of agate in the form of Cement encloses the shear particles and connects them, and in some places, agate is deposited as a thin layer on the shear parts. The predominant color of these agates is blue. The rotation of hydrothermal solutions along the fault has caused the formation of agate in the area.