Due to the corrosive nature of sulfuric acid, a storage tank should be prepared for it which is not corrosive and has sufficient resistance against chemicals
Marketing in Middle East Sulfuric Acid and Chemicals Market
If you want to trade in the Middle East Sulfuric Acid and Chemicals Market, please join in Anbar Asia. Your order will be shown here, so the traders of Middle East contact you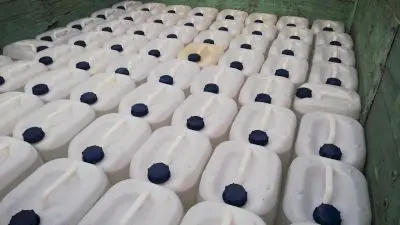 Due to the corrosive nature of sulfuric acid, a storage tank should be prepared for it which is not corrosive and has sufficient resistance against chemicals.
Containers and storage tanks containing Sulfuric acid should be well sealed and ensure their lids are tightly closed.
And regularly check for any leakage and overflows. If acid is spilled, neutralize it with lime and then wash the contaminated area with plenty of water.
Avoid spilling water on the sulfuric acid, as this will cause heat to build up and acid to spray around. Do not use a piece of cloth or sawdust to absorb the spilled material.
Inform the fire station if the leakage does not stop safely or if it is not possible to safely transfer the material to safe containers.
Sulfuric acid (even in small amounts) should be kept away from other chemicals, especially organic materials, nitrates, chlorates, carbides, peroxides, metal powders, oxidizing Chemicals and flammable substances, also be careful that smoking and generating any flame near the storage site should be strictly avoided.