The main method of commercial production of sulfuric acid is that sulfur dioxide is first prepared from sulfur
Marketing in Middle East Sulfuric Acid and Chemicals Market
If you want to trade in the Middle East Sulfuric Acid and Chemicals Market, please join in Anbar Asia. Your order will be shown here, so the traders of Middle East contact you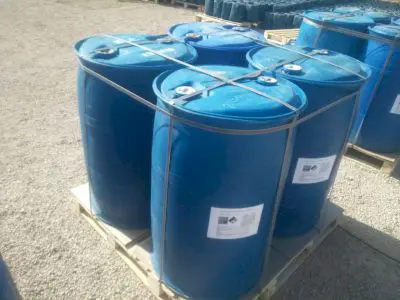 The main method of commercial production of Sulfuric acid is that sulfur dioxide is first prepared from sulfur. Sulfur dioxide is then converted to sulfur trioxide in the process of catalytic oxidation, and then concentrated sulfuric acid is produced by the sulfur trioxide reaction with water.
Sulfuric acid production is done in two general ways: main product (optional production) or by-product (forced production). In the production of sulfuric acid as the main product of a production unit, methods such as sulfur combustion(or sulfur-burning), pyrite Roasting and sulfuric acid recycling have been used.
In the production of sulfuric acid as a by-product, basic metal smelting unit, oil refineries and coal-fired power plants are required to reduce sulfur gas emissions during industrial processes in order to control pollution.
Therefore, this type of sulfuric acid production is known as forced production. In basic metal smelting units, sulfur dioxide gas (SO2) is produced during the process of smelting or roasting sulfide concentrates of Metals such as copper, Zinc and lead. Melting units mainly convert output sulfur-containing gas from the melting furnaces into sulfuric acid.
Sulfuric Acid industry report offers an inclusive analysis ofSulfuric Acid size market size in business plan across the globe as regional and country level, developing the cooperative, provides a detailed analysis, Come again is the up-to-date market scope of the Sulfuric Acid market 2022. Sulfuric Acid Market 2021 By Type (High Concentration, Low Concentration,), By Application ( Chemical Industry, Agriculture, Others ) Geography (North America (United States, Canada and Mexico), South America (China, Japan, Korea, India and Southeast Asia), Europe (Germany, France, UK, Russia and Italy), Asia-Pacific (China, Japan, Korea, India and Southeast Asia), Middle East and Africa (Saudi Arabia, Egypt, Nigeria and South Africa)) Industry Trends 2021. Among other players domestic and global, Sulfuric Acid market share data is available for globally. This report focuses on the Sulfuric Acid in Global market, especially in North America, Europe and Asia-Pacific, South America, Middle East and Africa. The Sulfuric Acid Market report gives the clear picture of current market scenario which includes historical and projected market size in terms of value and volume, technological advancement, macro economical and governing factors in the market. Within the strategy analysis, it gives insights from market positioning and marketing channel to potential growth strategies, providing in-depth analysis for brand fresh entrants or exists competitors within the Sulfuric Acid industry. Global Sulfuric Acid Market Report 2021 provides exclusive statistics, data, information, trends and competitive landscape details during this niche sector. With tables and figures helping analyze worldwide Global Sulfuric Acid Market Forecast this research provides key statistics on the state of the industry and should be a valuable source of guidance and direction for companies and individuals interested in the market. 1 Sulfuric Acid Industry. 2 Development of Sulfuric Acid.