Apatite is also the most important phosphate rock that is used to produce industrial and edible phosphoric acid
Marketing in Middle East Phosphoric Acid and Chemicals Market
If you want to trade in the Middle East Phosphoric Acid and Chemicals Market, please join in Anbar Asia. Your order will be shown here, so the traders of Middle East contact you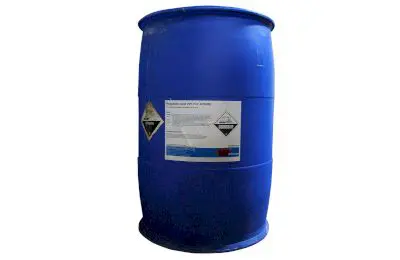 Phosphate rocks are generally available in the form of hydroxides and fluorides. Apatite is also the most important phosphate rock that is used to produce industrial and edible phosphoric acid. There are many impurities in this rock that can reduce the efficiency of phosphoric acid. These impurities also cause more corrosion of the materials.
In 1812, the company Quigent in Lyon, France, discovered a way to produce pure phosphorus by adding hydrochloric acid to the bone, which was fully produced by the French government until 1872, from which phosphoric acid, along with other phosphorus products, was produced.
It was during these years (1840) that the importance of using Phosphoric acid in the agricultural industry as fertilizer and its applications in agriculture and physiology was discussed by Justus van Liebig in the book named Organic Chemistry. In the same book, the scientist referred to the insoluble phosphate in bones and Minerals and said that by reacting this phosphate with sulfuric acid, a nutritious compound could be obtained for plants.
When in 1896 all buffalo bones disappeared from the American plains due to the production of phosphorus, phosphoric acid and other phosphorous products, companies are thinking of replacing bone with a more reliable source, and so they are turning to phosphate mineral ores. But before that, many of them went bankrupt due to rising bone prices. Today, phosphoric acid is prepared from phosphate rocks in two general and dry methods.