Polypropylene The polymerization of propylene is performed at relatively mild temperatures and pressures in the presence of the famous Ziegler-Nata catalyst
Marketing in Middle East Polypropylene and Petrochemicals Market
If you want to trade in the Middle East Polypropylene and Petrochemicals Market, please join in Anbar Asia. Your order will be shown here, so the traders of Middle East contact you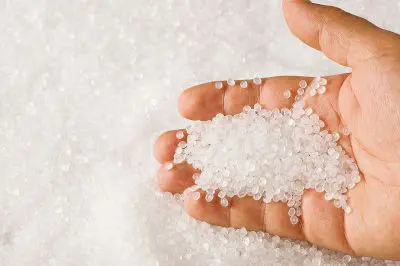 According to the plastics industry report, Polypropylene is one of the most widely used and basic polymers used in the world and the largest consumer of propylene is plastic industry. The name of this product is polypropylene (PP) and its chemical formula is -CH2-CH (CH3) n-.
Polypropylene The polymerization of propylene is performed at relatively mild temperatures and pressures in the presence of the famous Ziegler-Nata catalyst. The presence of this catalyst forms an isotactic polymer that is able to crystallize up to about 90%.
Polypropylene is a thermoplastic polymer that is used in a wide range of applications including film and sheet, blow molding, injection molding, food packaging, textiles, laboratory and medical equipment, pipes, industrial and construction applications, and automotive components. In addition, polymers made from propylene monomer are typically resistant to chemical solvents, bases, and acids. Which is characteristic of this polymer.
The propylene molecule has an asymmetric chemical structure, so its polymerization process can lead to three types of sequences in the resulting polymer structure. Due to the effects of spatial inhibition of methyl groups, the tail-to-tail sequence has a higher structural order than other types.
Commercialized Ipp has a variety of properties that have led to its widespread use, especially in the plastics and fiber industry. One of the most important properties of this material compared to polymers such as polyamides is the lack of moisture absorption in it, which has made it a suitable option for many applications. The properties of this material can be improved by making some subsequent modifications.
The most important improvements that are currently being made are the control of the degradation process, networking, operationalization, and branching. The structure of the polypropylene molecule is linear due to the nature of Ziegler-Nata catalysts, which leads to low melt strength. Low melt strength limits the use of this polymer in processes such as blow molding and thermoforming.