Polybutadiene rubber is a polymeric compound that is formed from the polymerization reaction of units 1 and 3 of butadiene
Marketing in Middle East Polybutadiene and Petrochemicals Market
If you want to trade in the Middle East Polybutadiene and Petrochemicals Market, please join in Anbar Asia. Your order will be shown here, so the traders of Middle East contact you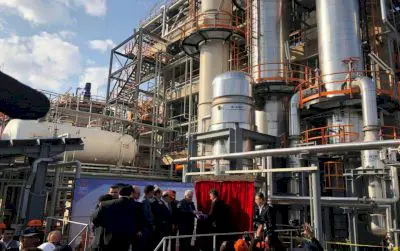 The PBR rubber Polybutadiene compound is a synthetic rubber. Polybutadiene rubber is a polymeric compound that is formed from the polymerization reaction of units 1 and 3 of butadiene. PBR is the fourth most widely used chemical in the world in 2012.
PBR materials are widely used in the rubber industry and in the plastics industry. These materials are used in the tire industry to make car tires, and it is interesting to know that more than 70% of polybutadiene materials are used in this field. Polybutadiene has a high resistance to tearing and therefore has a wide range of applications in the rubber industry.
25% of it is used in plastic industry. In this area, PBR materials are added to plastics to enhance the mechanical properties of plastics.
It is also used as a rubber pad between bricks and railroad tracks.
Process quality is more important than the use of plastic materials than their use in tires. This is especially important when it comes to tire color and odor stability. That is why the standards of the rubber industry cover all these factors.
Features and properties of polybutadiene:
The rubber is solid, light yellow, insoluble in water and odorless.
Melts at high temperatures. It should not be exposed to oxidants.
The storage temperature of these materials should not be higher than 30 ° C and it can also be stored for one year.
If decomposed by heat, carbon dioxide and Oxygen will be produced, which reduces the oxygen in the air.
These PBR materials are produced and supplied by Petrochemicals in packages with different weights.