It can be used in paving outdoor spaces and facades and interior and exterior walls of buildings
Marketing in Middle East Sandstone and Natural Stones Market
If you want to trade in the Middle East Sandstone and Natural Stones Market, please join in Anbar Asia. Your order will be shown here, so the traders of Middle East contact you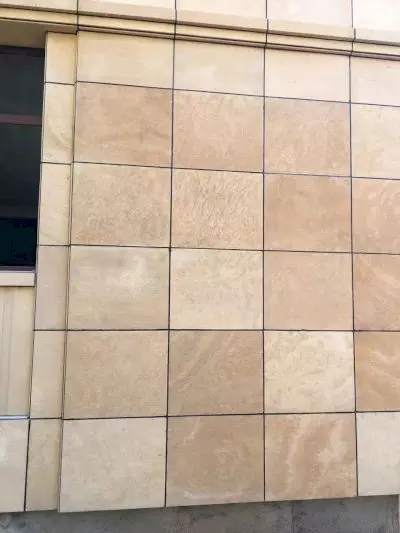 It can be used in paving outdoor spaces and facades and interior and exterior walls of buildings. Unsuitable Areas for Using Sandstone: Due to water absorption and high porosity and lack of resistance of Sandstone in acidic environments, this stone is not suitable for use as a stepping stone, floor stone for the present and reception of buildings and toilets.
When installing sandstone, the stone scoop is used because sandstone does not adhere well to mortar and grout. Rock is used in all everyday life suck example for uses of some rock are :
Dolomite: it used as building stone and used in Glasses industry.
Sand :used in glasses industry , building raw materials , concretion , Cement ,fiber glasses , coating , polar system.
Feldspar: used in ceramic industry. Sandstones do not generally polish
only those classified as true quartzites are sufficiently dense to take a polish and even then the granular crystalline structure often does not lend itself to polishing. The more natural, unpolished finish of sandstone remains visually unaffected by metal heels and other sharp impacts that can leave scratches and star marking on a polished surface.