Tourism is one of the largest sources of non-oil income in the UAE. Some of the world's most luxurious hotels are located in UAE
Marketing in United Arab Emirates Market
If you want to trade in the United Arab Emirates Market, please join in Anbar Asia. Your order will be shown here, so the traders of United Arab Emirates contact you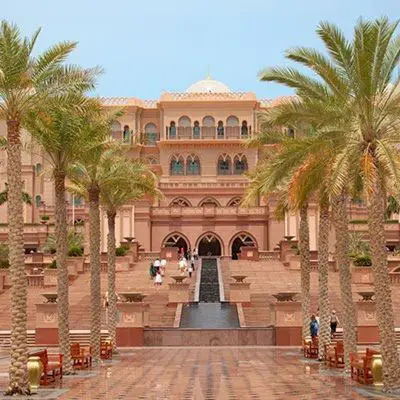 The UAE is the second-largest country in the Middle East (after Saudi Arabia), with a gross domestic product (GDP) of $ 414 billion (AED 1.52 trillion) in 2018.
The UAE has managed to diversify its economy, especially in Dubai, but still relies heavily on oil and natural gas revenues, which remain in its economy, it plays a major role, especially in Abu Dhabi. More than 85% of the UAE economy in 2009 was based on oil exports, while Abu Dhabi and other UAEs remained almost conservative in their approach to diversification, with Dubai having relatively few oil reserves in its diversification policy. It was more courageous. In 2011, oil exports accounted for 77% of the UAE government budget.
Tourism is one of the largest sources of non-oil income in the UAE. Some of the world's most luxurious hotels are located in this country. The extensive boom in construction, an expanding production base, and a thriving service sector are helping the UAE diversify its economy. Across the country, there are now $ 350 billion in active development projects. The UAE is a member of the World Trade Organization and OPEC. The UAE government has long invested in the economy to diversify and reduce its dependence on oil revenues.
Foreign business
In terms of foreign trade, the UAE market is one of the most dynamic markets in the world, ranking among the 16 largest exporters and 20 major importers of goods. [37] The UAE's top five partner countries in 2014 include Iran (3.0%), India (2.9%), Saudi arabia (1.5%), Oman (1.4%), and Switzerland (1.2%). The top five suppliers to the UAE are China (7.4%), the United States (6.4%), India (5.8%), Germany (3.9%), and Japan (3.5%).