Precious stones, fertilizers, salt, iron ore, and cement are major mineral products of Lebanon
Marketing in Lebanon Market
If you want to trade in the Lebanon Market, please join in Anbar Asia. Your order will be shown here, so the traders of Lebanon contact you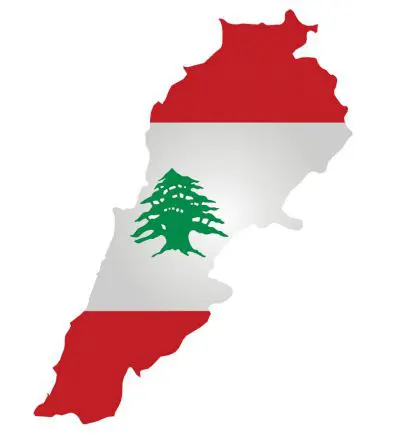 Citrus fruits, grapes, tomatoes, apples, vegetables, potatoes, olives, tobacco, sheep, and goats.
Major industrial products of Lebanon:
The food industry, jewelry, textiles, chemicals, wood products, and oil refining.
Major mineral products of Lebanon:
Precious stones, fertilizers, salt, iron ore, and cement. The country has a GDP of $ 64 billion. The country's GDP growth rate is 1.5. The per capita income of each Lebanese is $ 15,800.
Lebanese exports and imports:
Countries importing goods from Lebanon:
Saudi Arabia 9%, South Africa 21.1%, Iraq 5.4%, Syria 6.7% and UAE 8%.
Exporting countries to Lebanon:
China 11.2 percent, Italy 7.5 percent, the United States 6.3 percent, Germany 6.2 percent, and Greece 5.7 percent.
Lebanese goods exported to the world:
Unworked and made gold, books and brochures, Copper products, scrap and iron scrap, jewelry and mechanical appliances, inorganic chemical products, medicine, chocolate, vegetables and edible fruits, perfumes and sanitary ware, plastics, sugar, and vehicles.
Lebanese goods imported from the world:
Mineral fuels, Petroleum products, iron and metals, machinery and mechanical appliances, land vehicles, natural pearls and precious stones, electrical equipment, pharmaceuticals, live animals, textiles, ceramics, dairy products, and cereals.
Lebanon's relations with the world in 2018 (billion dollars):
Exports: 3.8.
Imports: 20.3.
Trade balance:-16.6.
Trade volume: 24.1.
Iran-Lebanon relations:
Iranian goods exported to Lebanon:
Carpets, pistachio kernels, ribbed rebar, pistachios, machine-made carpets, handmade silk carpets, liquid dough, wire, shrimp, and istek Beer.
Iranian goods imported from Lebanon:
Vegetable seeds, fertilizers, potassium sulfate, emulsifying oil, cocoa powder, diesel engine, power plant components, and parts, diesel generators, shell pellets, books, autoclaves, and dentistry.
Export Infrastructure and Marketing Strategies in Lebanon
The existing infrastructure and capacities in the country for exporting products to Lebanon and Iran's marketing strategies for being present in this country are examined. Examining the status of the road, rail, sea, and airlines, banking relations and exchanges, strengths, weaknesses, opportunities, and threats in the Lebanese market, and suggestions and executive strategies for marketing in this country are the most important topics to be studied.