Egypt's GDP is estimated at more than 32% in the agricultural sector. Egypt produces 688,100 barrels of oil per day

Notice: Undefined variable: listTitle1 in /home/anbarasi/domains/anbar.asia/anbar/inc/html/desktop/orderform.php on line 14


Notice: Undefined variable: listHeader in /home/anbarasi/domains/anbar.asia/anbar/inc/html/desktop/orderform.php on line 17

Email
Phone
Country
Reg. date
d...n@...com
009...250
Iraq
2023-02-07
a...i@...com
967...959
Yemen
2023-01-16
m...m@...com
009...495
Afghanistan
2022-10-04
A...3@...vom
+96...974
Yemen
2023-01-05
k...n@...com
009...019
Iraq
2022-09-25
s...6@...com
+90...764
Turkey
2023-01-22
a...a@...com
009...150
Yemen
2023-02-03
A...a@...com
+20...583
Egypt
2022-11-08
r...5@...com
774...993
Yemen
2022-06-03
h...7@...com
002...333
Egypt
2023-02-01
t...r@...com
010...125
Egypt
2023-01-19
A...3@...com
736...570
Yemen
2022-11-09
m...i@...com
+98...145
United Arab Emirates
2022-06-14
k...1@...com
098...906
United Arab Emirates
2022-12-06
a...2@...com
009...669
Afghanistan
2022-09-18
t...t@...com
+92...723
Pakistan
2022-08-23
m...5@...com
009...225
United Arab Emirates
2022-11-03
S...n@...com
009...988
Saudi Arabia
2023-02-07
m...y@...com
009...063
Yemen
2022-11-19
b...d@...com
774...204
Yemen
2022-11-01
y...h@...com
077...467
Jordan
2022-08-31
H...e@...com
009...022
Yemen
2023-02-04
a...1@...com
009...800
United Arab Emirates
2022-11-08
m...i@...com
009...884
Lebanon
2023-01-22
e...2@...com
091...185
United Arab Emirates
2022-11-02
...
...
...
...
...
...
...
...
Only site users can see contact details
Please sign up to see complete contacts information
Marketing in Egypt Market
If you want to trade in the Egypt Market, please join in Anbar Asia. Your order will be shown here, so the traders of Egypt contact you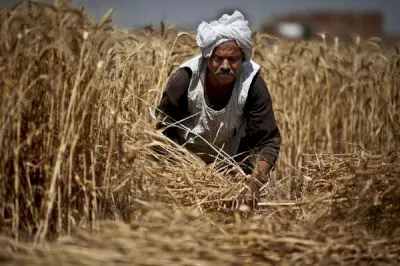 Egypt's economic situation grew by 0.26% in 2020. The country has a gross domestic product of $ 332.90 billion. About 28 million people are working in this country, and of course, the participation rate has increased. Estimates show that Egypt's GDP is estimated at more than 32% in the agricultural sector. Egypt produces 688,100 barrels of oil per day.
The country as a whole has a lot of gas resources and 76.40 billion cubic meters of gas is produced during the year. Exports in Egypt mostly include crude oil and petrochemical products, and of course cotton, textiles and hardware are also exported from this country to other countries.
It is clear that in the newest export sectors of Egypt, hardware, as well as chemicals, can be seen. Egyptian imported products mostly include machinery, equipment, and food. Also, Chemicals and timber are considered as other imported items. The economic situation of Egypt is being seriously monitored, and of course, the situation of the annual GDP growth rate in Egypt is estimated at 7.70%. The situation of GDP in Egypt is pursued at a certain value. GDP at constant prices in Egypt has also increased by more than 90%.
GDP per capita in this country has also grown by 3%. Gross domestic product from agriculture in Egypt has grown by 12 percent, while the GDP of construction in this country is estimated at 1 percent. It is clear that the GDP policies of the mines in this country have grown by 10%, and the Egyptian economy, which is dependent on the GDP of the public transport sector, is also growing by 4%.
Of course, the financial and income sources in this country are seriously pursued and the state of economic growth in this country is evaluated at constant values. In this country in general, the government has tried to adopt modern mechanisms. The Egyptian economy is being seriously pursued in the export sector, and the amount of exports in this country has changed periodically, although the domestic economic values ​​in this country have also improved.